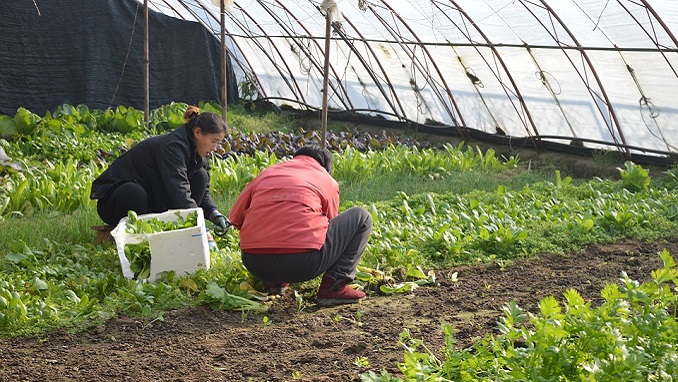 Chinese farmers are already expressing interest in working on about one million hectares of arable land in Russia's Far East region, which the Russian government has made available, an official in Moscow has said.
According to the South China Morning Post, Valery Dubrovskiy, director of investment for the Far East Investment and Export Agency, a non-profit organisation, said on Tuesday that several Chinese companies had already expressed an interest in the deal.
"We expect most of the investment to come from China," he said. "We expect 50 per cent from China, 25 per cent from Russia and 25 per cent from other countries, like Japan and Korea."
According to the announcement, all of the three million hectares of arable land in Russia's Far Eastern Federal District is now available to farmers, Dubrovskiy said, adding that the space is suitable for dairy farming or the growing of crops, such as soybeans, wheat and potatoes.
The project could be boon for Beijing as it struggles with limited supplies of soybeans in its trade war with the U.S., but analysts are concerned about the quality of the plots available, SCMP writes.
Dmitri Rylko, general director of the Russian consultancy Institute for Agricultural Market Studies, said most of the fertile land in the Far East region had already been taken, although Chinese businesses had increasingly been signing leases and other temporary agreements.
"[The] best lands are occupied and have been heavily exploited by domestic farmers, so if they want more, it will be predominately in remote and low productivity areas," he said.
Moscow has been trying for years to attract foreign investment to develop the region's economy, including handing out free plots to Russians in 2016, said Jiayi Zhou, a researcher at the Stockholm International Peace Research Institute.
"[But] basic infrastructure and transport are poor. Peri-urban land, which is better connected to the market, may be more attractive to developers, but less available," she said.