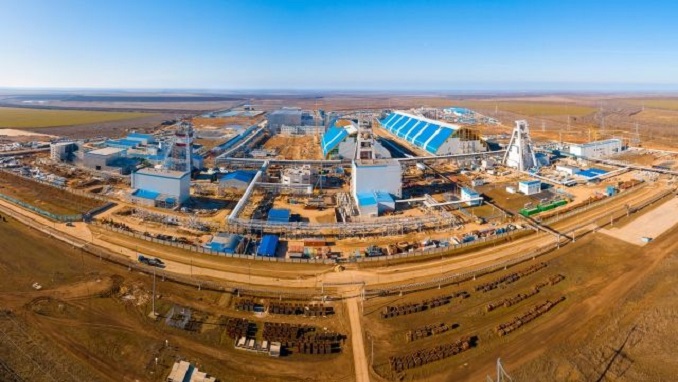 In the foothills of Russia's Urals mountains, a new potash producer is looking to become a major player in the global market for the fertilizer by the middle of the next decade, The Wall Street Journal reports.
Swiss-based EuroChem Group AG is owned by Russian businessman Andrei Melnichenko. The company makes nitrogen and phosphate fertilizers and has recently been getting into the potash-mining business, in a move that could shake up a market dominated by a handful of producers in North America and the former Soviet Union.
Eurochem produced the first potash from its new $2 billion plant in Russia in March and plans to launch another plant later this year. The project may intensify competition among suppliers of the crop nutrient in the region, traditionally dominated by Russian producer Uralkali and Belarusian miner Belaruskali.
Privately-held Eurochem, one of the world's largest producers of nitrogen-based fertilizers, plans to produce between 1 million and 2 million tonnes of potash in 2019, up from 500,000-600,000 tonnes in 2018, the company's Chief Financial Officer Andrey Ilyin said in May.
According to him, the company is not yet ready to announce its marketing strategy on the potash market and say whether it would like to form trading alliances with other producers as it is currently focused on the stable production of a high-quality product.
"We should not try to talk in advance publicly about any alliances or marketing strategies until the amount of the product becomes such that it has real significant weight in global trade – more than 2 million tonnes a year. And this will happen not earlier than at the end of next year," Ilyin added.