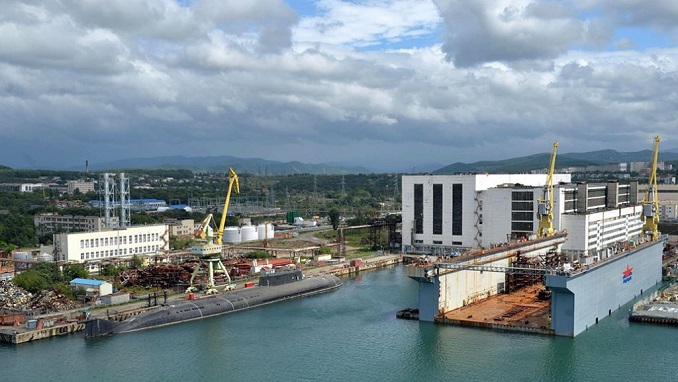 At least 7.5 billion rubles ($118.6 million) was embezzled from funds allocated to the construction of the Zvezda ("Star") shipyard in Russia's Primorye region, a police investigation has revealed, according to Interfax.
The probe into the theft has been underway since 2014, while the shipyard has been under construction since 2009.
The key suspect in the case is Igor Borbot, the former general director of the Far Eastern Shipbuilding and Ship Repair Center, the Rosneft subsidiary responsible for coordinating the project. Borbot fled to the United States, which recently deported another suspect in the case, Alexey Boitsov, back to Russia. Boitsov has partially confessed.
In 2015, a representative in the Far Eastern Federal District Yury Trutnev said at a joint meeting of the Prosecutor General's Office and the Interior Ministry for Khabarovsk that more than 4 billion rubles ($63.7 million) were embezzled during the construction of Zvezda.
Once it's finished, the "Zvezda" shipyard will be Russia's largest. When the expansion is complete, the shipyard would be able to build ships up to 360m and 250,000dwt.
At the end of the Cold War, the Zvezda shipyard was used to decommission Soviet nuclear submarines, with funding and support from the USA and Canada under the Nunn–Lugar Cooperative Threat Reduction initiative.
In the longer term, the shipyard may be opened up to foreign investors as part of a broader plan to make the Russian shipbuilding industry capable of competing with shipbuilders in other countries.
As of 2017, the Zvezda shipyard has orders for only 14 vessels, mostly from Rosneft, one of the owners. The state-owned oil giant has invested an estimated 200 billion rubles ($3.2 billion) in the project.