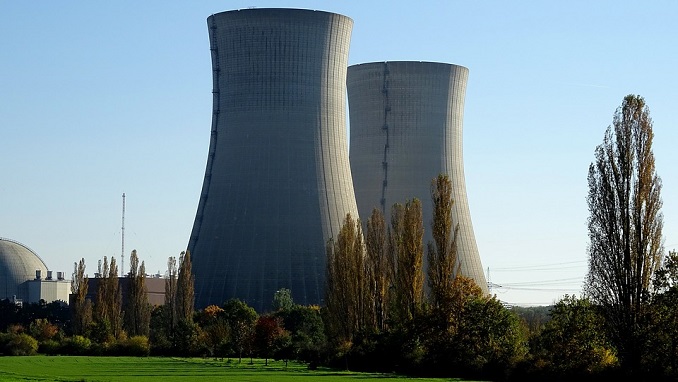 The nuclear deal concluded between China and Russia earlier this month was another blow to America's declining global influence in the field of commercial nuclear energy, says James Grant, Junior Fellow at the American Foreign Policy Council (AFPC) in an article published by the Journal of Energy Security.
Russia and China signed the largest ever bilateral nuclear deal this month for the construction of four VVER-1200 third-generation reactors designed by Russia's state corporation Rosatom. The cost of the initial set of contracts is estimated at between $3 and $5 billion, while the whole deal is estimated at $15 billion.
According to the agreement, Russia will also supply elements to a generator for China's lunar program and the two countries will jointly develop the fast-neutron reactor CFR600.
"Part of the Russian appeal globally is their all-inclusive package offers for new nuclear plants—financing the cost of reactor construction, employee training, facility operation, and even spent fuel management. Yet, it's not what works for China, which is one of the very few countries in the world capable of paying cash to foreign nuclear vendors and eager to develop its own nuclear energy and heavy industries," says Grant.
The expert notes that America's private nuclear operators are at a significant disadvantage to the state-owned providers in Russia and China.
"Because the likes of Rosatom and CNCC serve the goals of their governments' energy diplomacy strategies, they enjoy tremendous financial and political support regardless of market conditions. State-owned enterprises (SOEs) are therefore insulated from energy market boom-bust cycles. Furthermore, China and Russia are able to offer more attractive financing terms to potential clients than their Western counterparts, as they are not bound by OECD export credit regulations. This confluence of factors leaves the competitive advantage to China and Russia's state-backed nuclear operators," Grant added.
CNCC and Rosatom have a slew of nuclear projects planned across the globe. Russia has agreements in place with India, Bangladesh, Egypt, Jordan, Finland, Belarus, Hungary, and Turkey. For its part, China is active in Algeria, Ghana, Pakistan, Saudi Arabia, and the United Kingdom.
"These are lost opportunities for Westinghouse and other Western civilian nuclear companies. American influence in these countries is yet another casualty," Grant says.