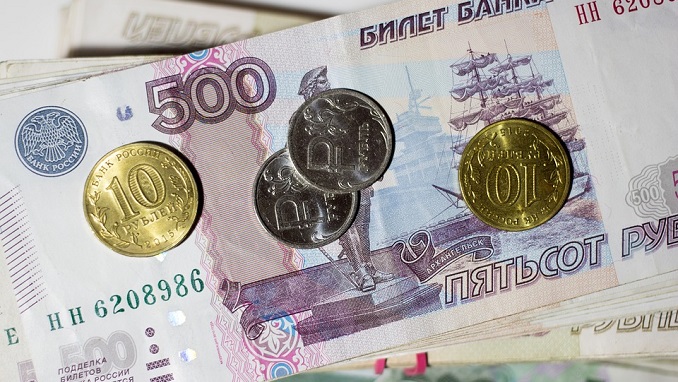 The value of ruble bonds invested in by Russian companies is set to double next year from $200 billion currently outstanding on the market, Reuters reports. 
The move highlights how aggressive rate cuts by the central bank benefit the country's companies, bankers and analysts told the news agency.
Russia's central bank last month carried out its largest rate cut in two years, trimming the key rate to 6.50% from 7%, in a move meant as a reaction to slowing inflation. The regulator did not rule out it could slash rates again at its board meeting on Dec. 13.
Lower rates have made it cheaper for companies to borrow to finance their operations, which are largely carried out in rubles. This has spurred growth on the local bond market, which since 2014 has benefited from external markets being largely inaccessible because of Western sanctions against Moscow.
Since then, the Russian domestic corporate bond market has more than doubled in size.
Foreigners have been traditionally attracted to Russia's OFZ treasury ruble bonds, which are auctioned weekly by the Finance Ministry and provide healthy returns comparing to Western markets. But as corporate bond yields are on average higher than those of OFZs, corporate rouble bonds could give investors, including from abroad, more attractive returns.
Alaa Bushehri, portfolio manager at BNP Paribas Asset Management, said that corporate rouble bonds earlier this year offered valuations of 150 basis points over OFZ bonds.
In October, Russian companies issued 60 new ruble-denominated bond issues, the highest volume since early 2015, according to Sberbank. As of Oct. 1, corporate bonds worth 13 trillion roubles ($200 billion) were being traded on the market, the central bank said.
"We expect an increase in corporate (rouble bond) market next year, mostly thanks to new players, as the bond market has for a long time proven to be a key source of financing for real sector companies," said Eduard Dzhabarov, co-head of the debt capital markets department at Sberbank.