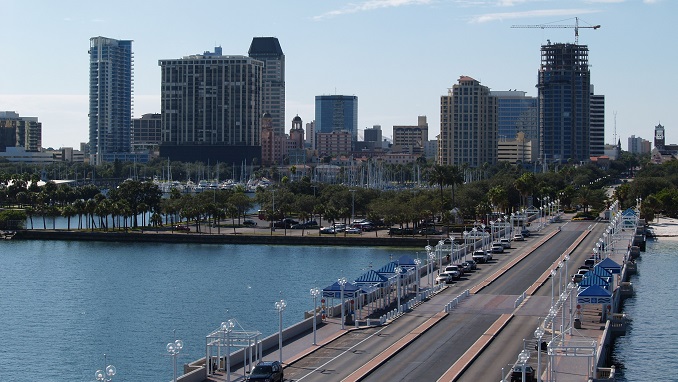 A number of American top managers and officials are threatening to skip this year's edition of the St. Petersburg International Economic Forum (SPIEF), slated for June, to protest the detention of U.S. citizen and founder of investment company Baring Vostok, Michael Calvey, the Financial Times reported on Tuesday citing sources familiar with the situation.
Calvey is currently in custody in Moscow over suspected complicity in fraud.
U.S. Ambassador to Russia Jon Huntsman has said that he would not attend the event as long as Calvey's detention continued, the newspaper reported. No leaders of major U.S. companies currently have plans to attend the business event, according to the newspaper.
"There is damage to the investment climate [by the Calvey case], and a lack of international presence in St Petersburg would be a clear sign of that," one of the sources said, as quoted by the Financial Times.
People with knowledge of the discussions said that, since the opening of investigation into Calvey's case, several U.S. businesses have canceled their previously planned investor visits to Russia or have sought consultation regarding the safety of their U.S. employees staying in the country.
On Tuesday, the Kremlin shrugged off talk of a possible boycott by U.S. companies of the SPIEF, saying such boycotts had come to nothing in the past. Kremlin spokesman Dmitry Peskov said Russia remained committed to attracting foreign investment had noted interest from U.S. firms in attending, and was expecting normal participation in the event.
Calvey was detained in Moscow on February 15, alongside five other suspects, over suspected complicity in theft of 2.5 billion rubles (over $38 million) from Russia's Vostochny Bank, which Calvey co-owns. On February 16, Moscow's Basmanny Court ordered Calvey to be held in custody for almost two months.
SPIEF, held annually in Russia's second largest city of St. Petersburg, is a major investment event. This year's edition is scheduled for June 6-8.