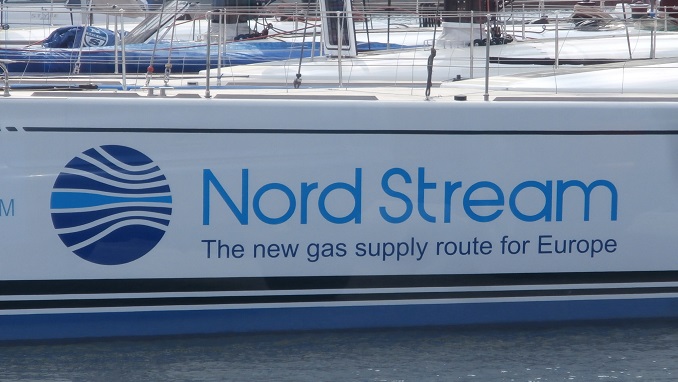 The Nord Stream 2 gas pipeline from Russia to Germany cannot go ahead without clarity on Ukraine's role as a gas transit route, German Chancellor Angela Merkel said on Tuesday, in an apparent hardening of her stance towards the project.
"I made very clear that a Nord Stream 2 project is not possible without clarity on the future transit role of Ukraine," she told a joint news conference in Berlin with Ukrainian President Petro Poroshenko.
"So you can see that it is not just an economic issue but there are also political considerations," she added, according to Reuters.
Nord Stream 2, planned to run from Russia through the Baltic Sea to Germany, would double the existing Nord Stream pipeline's annual capacity of 55 billion cubic metres.
Eastern European and Baltic states fear the pipeline could increase reliance on Russian gas and undermine Ukraine's role as a gas transit route. Germany, along with other beneficiaries in northern Europe, has so far backed the project.
Ukraine has for decades been a major transit route for Russian gas to Western Europe, but the country's role in the supply line is diminishing. Since President Vladimir Putin came to power, Russia has pushed for alternatives, including the Nord Stream pipeline under the Baltic Sea to Germany. The planned Nord Stream 2 project would put Russia in the position to reduce the flow of its gas through Ukraine to the minimum level required.
Andriy Kobolyev, the CEO of the Ukrainian state oil and gas company, Naftogaz warned of possible grave consequences for his country if the Nord Stream 2 project went ahead.
"Russia needs to remove transit from Ukraine for a very simple reason: because transit makes full-scale military aggression against Ukraine a very costly exercise," he said. A war would disrupt Russia's gas supplies to Western Europe through Ukraine for a long time. That would "cost the Russian state a lot, reputationally and financially," Kobolyev said in an interview with DW.
Despite the growing danger of a military conflict, Ukraine would also bear significant economic costs by losing the annual fees that Russia pays to pump gas through Ukraine. Kobolyev put the figure at more than $3 billion (€2.4 billion), which he said would be a substantial amount for Ukraine's struggling economy.