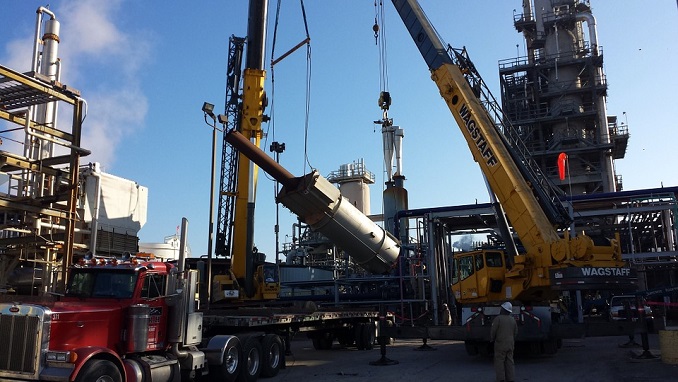 The Moscow Commercial Court has ordered recovery of nearly 100,000 euros ($112,000) from Russia's Antipinsky oil refinery in favor of chemical feedstock importer Trust Chem Group, the Russian legal information agency RAPSI reported citing court records.
Therefore, the court granted the lawsuit filed by Trust Chem Group. It was found that Trust Chem Group delivered raw materials to the refinery but was not paid for the service.
The court ruled that the defendant must pay the supplier 95,209 euros, a penalty of 2,884 euros and the state duty totaling to 59,060 rubles (800 euros). The refinery attempted to lower the penalty, but this motion was dismissed.
In late May, Antipinsky filed a petition for its own bankruptcy.
The petition was filed several weeks after the High Court of Justice in London granted a lawsuit by VTB Commodities Trading to freeze the refinery's assets worth 225 million euros. The ruling extended to the Antipinsky property in the Siberian city of Tyumen and petroleum reserves stored at the tanker Polar Rock in the northern port of Murmansk. Moreover, the defendant was prohibited from selling its vacuum gasoil without the sanction of VTB Commodities Trading before the case hearing.
As part of this claim, the trading house filed an injunction application with the Commercial Court of Murmansk Region. However, the Russian court refused to seize oil products at the tanker Polar Rock worth 197.1 million euros upon the VTB Commodities Trading petition.
Antipinsky is a private refinery with a capacity of over 9 million tons per year. It is one of the largest players of the Russian oil refining industry, forming the Urals and West-Siberian oil refinery market, and is known abroad, the company's official website says.
Reportedly, in recent months the refinery has repeatedly halted its operations because of a cash crunch to pay for crude oil supplies.