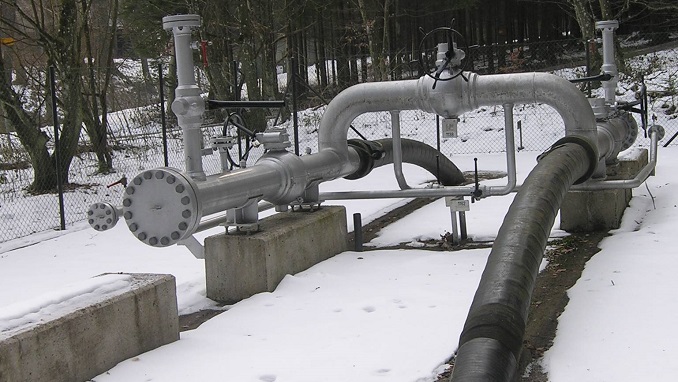 Bulgaria's prime minister Boyko Borissov has said that the Trans-Caspian gas route was not an option due to environmental issues, aligning with Russia and Iran in opposition to the EU-proposed pipeline, DW in Bulgarian reported.
Plans for construction of a pipeline across the Caspian Sea have been on the drawing board for decades and, for most of that time, Moscow and Tehran have demonstrated they were not going to support the project.
Meanwhile, the European Union said it "has resumed" negotiations with Turkmenistan to bring Turkmen gas to Europe through the proposed Trans-Caspian pipeline.
"[The EU] is trying to intensify negotiations on its possible participation in the construction of a gas pipeline through the Caspian," Peter Burian, the EU's special representative for Central Asia, has told the Russian press without specifying further details.
Last week, Bulgaria's Borissov met with Russian Prime Minister Dmitry Medvedev in Turkmenistan at the first Caspian Economic Forum. He was the only European leader to attend the event.
In his speech at the forum, Medvedev said that he was "absolutely convinced that all major projects in the Caspian Sea should undergo a thorough and impartial environmental evaluation involving specialists from all Caspian countries."
Sergei Prikhodko, the first deputy prime minister in Medvedev's government, told journalists in Moscow just hours before the Caspian Economic Forum opened that the Convention On The Legal Status Of The Caspian Sea ensured the right "of each of the countries located on the Caspian Sea to take part in a comprehensive environmental assessment of cross-border maritime activities" that could affect the sea's environment.
At the same time, Bulgarian media reported that Petya Avramova, the country's regional development minister, confirmed that Bulgaria was in talks to purchase gas from Turkmenistan through swap transactions involving Russia.
The first Caspian Economic Forum was held in Turkmenistan to mark the first anniversary of the signing of the Convention on the Legal Status of the Caspian Sea, aimed at removing obstacles to regional cooperation.