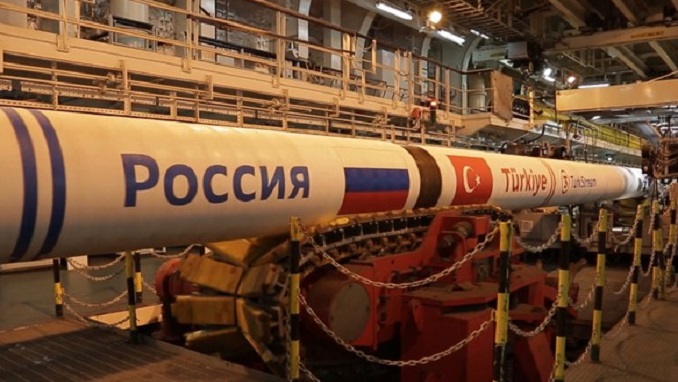 The expansion of Russia's Turkish Stream pipeline to Bulgaria is considered by Central and Eastern European Countries (CEEC) as an important potential for gas diversification and demand from the EU, politicians and analysts said at the Eurasian Energy Security Forum in Belgrade this week.
This opportunity the Turkish Stream provides is viewed as a great help for the move of Russia's gas all over the region, officials said according to Energy Reporters. Serbia's Energy Minister Aleksandar Antic stressed that the Turkish Stream is a positive profit chance for countries in the region.
TurkStream, built by Russia's state-run gas giant Gazprom, is due to export Russian gas under the Black Sea to Turkey with one pipeline devoted to the Turkish market and the other running on to the Balkans. The project's first pipe is set to carry 15.75 billion cubic meters (bcm) of natural gas to Turkish consumers, with the second line heading west into the EU, taking the total capacity to 31.5 bcm.
Antic said if Serbia joined the soon-to-be-completed project it would be a great opportunity to improve energy security for both the Serbs and the wider Balkan region. Serbia was ready but its "neighbors of Bulgaria and Hungary" must also be prepared, the minister told the event.
Hungary's foreign and trade minister Peter Sijarto said he saw no obstacles preventing TurkStream continuing towards Bulgaria, Serbia, and Hungary. Szijjarto said Hungary wanted more independence to decide its energy supplies, including TurkStream purchases. 
Most Hungarian gas currently comes from Russia via Ukraine. Last month, Budapest agreed to buy 4 billion cubic meters of Russian natural gas in 2020.
According to the International Energy Agency (IEA), Hungary's annual gas imports amounted to 6.8 billion cubic meters in 2015, against domestic production of 1.8 bcm.