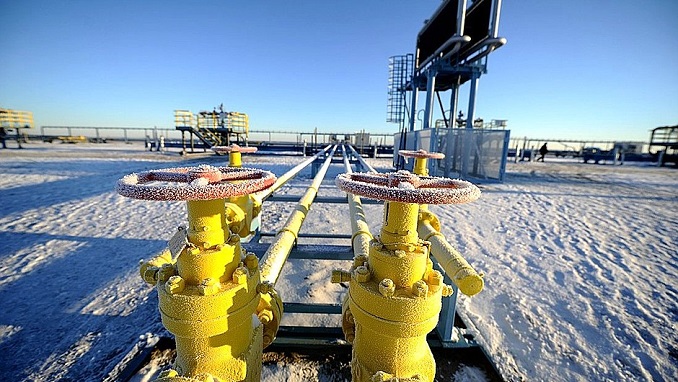 A major China-Russia energy cooperation project entered a new phase on Thursday, when construction work started on its middle section on Thursday, Reuters reports.
Starting from Northeast China's Jilin Province and ending in North China's Hebei Province, the section is expected to alleviate natural gas shortages in Northeast China and the Beijing-Tianjin-Hebei region, China Central Television (CCTV) reported.
The 1,110-kilometer section is expected to be completed in October 2020, the report said.
"China and Russia enjoy a stable relationship, and they have been comprehensive strategic partners of coordination in various spheres," Lin Boqiang, dean of the China Institute for Studies in Energy Policy at Xiamen University, told the Global Times.
The huge pipeline project is intended to stabilize China's energy supply through cooperation with a stable partner, Lin said, especially as China's demand for natural gas still has huge growth potential.
"Stable and sufficient supply will lower the price and further promote the use of clean energy in China," Lin said.
Leaders of both countries pledged to expand energy cooperation and improve the business environment for energy-sector cooperation at a bilateral business forum in St. Petersburg.
As a world-class natural gas pipeline project, the whole east-route pipeline is expected to bring China 38 billion cubic meters of natural gas from Russia annually, which is equivalent to one-seventh of China's gas use in 2018, according to CCTV.
The project is being financed and built jointly by China and Russia. There is a 3,371-km Chinese section, which starts from Northeast China's Heilongjiang Province and ends at Shanghai. There's also a section of nearly 4,000 km in Russia, which will link the Kovyktin and Chayandin gas fields in Siberia with the eastern port city of Vladivostok, said Xinhua.