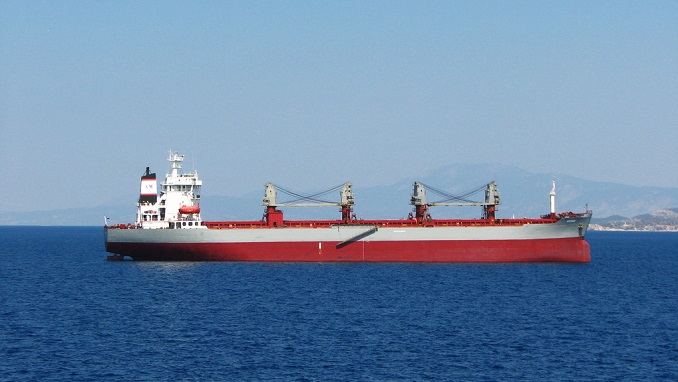 Three Russian crewmen were killed in an explosion on board a Russian tanker on Saturday near Nakhodka Port in the Far East region of Russia, the Maritime Bulletin reports.
According to a statement by the regional branch of Russia's Investigative Committee, a gas and air mixture blast occurred onboard the 1989-built 3,300 dwt bunkering tanker Zaliv Amerika on Saturday morning. No blaze was observed after the incident.
Two crew were killed by the explosion while another crew was thrown into the water by the blast and drowned.
The Federal Agency of Maritime and River Transport (Morflot) also issued a statement saying the tanker's airtightness is intact and it has no exterior damage, while its interior is severely damaged.
The vessel, owned by Russian company Nayada, was towed to the port of Nakhodka later in the day. A full investigation into the cause of the incident is still ongoing.
The company said in a statement that it will pay 1,000,000 rubles ($15.800) to the families of the victims and will bear all the costs of organizing the burial of his sailors.
"In addition, the lives of crew members were insured in the amount of 300,000 rubles. And the shipowner's liability for the death of sailors is insured for $30,000 for each member of the crew. Sum insured will be paid to the families of the victims through an insurance company upon completion of the investigation," Nayada said.