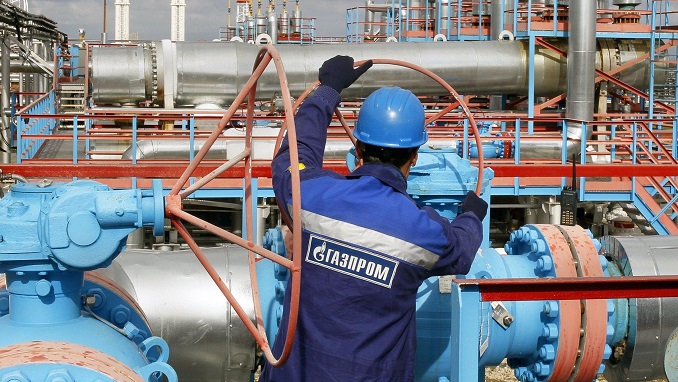 Russian gas monopoly Gazprom said the company is developing the northern gas transmission corridor in Russian territory, which will feed gas into Nord Stream 2 pipeline, Novoe Vremya reported. 
The gas giant said that Nord Stream-2, a construction project for a gas pipeline with the annual capacity of 55 billion cubic metres from Russia to Germany across the Baltic Sea, is 59% finished.
"Among other things, compressor shops are under construction at the Bovanenkovo – Ukhta 2 and Ukhta – Torzhok 2 gas pipelines. As part of the project for creating gas transmission capacities between Gryazovets and the Slavyanskaya compressor station (CS) in northwestern Russia, 858 kilometres of pipes have been welded within the 876-kilometre linear part, which is planned to go into operation this year," Gazprom said, adding that works at the Slavyanskaya CS are in their final stage.
Ukraine is adamantly opposed to the construction by calling it politically motivated and suggesting the EU to create a consortium with the involvement of European companies to manage the existing more efficient transportation route through Ukraine. A number of other EU countries, backed by the U.S., have also expressed their disagreement with the Nord Stream 2 project.
According to Washington, the project, built by Gazprom and a consortium of European energy companies, will tighten Russia's energy grip on Europe.