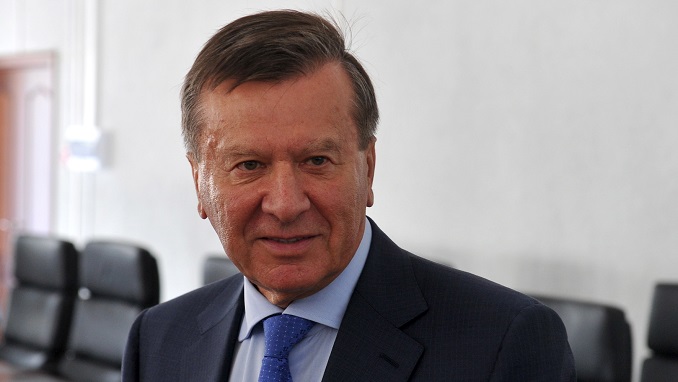 Russian state-controlled gas giant Gazprom told its consumers on Tuesday that its position on the European gas market remains safe and could even improve thanks to unfaltering demand for the fuel, Reuters reported.
The company's share of the European gas market, where it generates the majority of its revenue, rose last year to a record high of more than 35 percent, from about 33 percent in 2016, Gazprom Chairman Viktor Zubkov said, speaking at the European Gas Conference in Vienna.
Gazprom's 2017 gas exports to Europe and Turkey were up 8.1 percent at a record 193.9 billion cubic meters (bcm) despite Europe's efforts to reduce reliance on Russian energy supplies.
To help to safeguard its market share, Gazprom has quietly agreed on price deals with big customers and caved into EU rules it once flouted. Gazprom sources said that lessons have been drawn from recent defeats on the European gas market.
Since Russia annexed Crimea from Ukraine in 2014 and was accused of stirring up insurgency in the east of the country, Russian gas supplies to Europe have become increasingly politicized.
The Vienna conference has been attended by a number of Gazprom's key customers in Europe, such as Austria's OMV and Germany's RWE.
Gazprom's Deputy Chief Executive Alexander Medvedev told the conference that healthy demand for the Russian gas in Europe will help to maintain Russian gas exports around current levels.
"We believe that demand factors will support export of around 190 bcm per year, although obviously influenced by weather factors," he said, adding that Russian gas exports to Europe in January has fallen by only 3 percent year on year despite warm weather.
"Europe will need an additional 50 bcm of gas imports by 2025 and 75 bcm by 2035. I think these figures are attractive enough for all gas industry stakeholders and investors."
Russia has been seeking to boost its energy influence in Europe by building more pipelines, such as Nord Stream 2 and TurkStream, to bypass Ukraine. This week, Gazprom officials said more than half of the pipeline is finished.
One of the two TurkStream lines is designed to ship the Russian gas via the Black Sea to Turkey. The annual capacity of each pipeline is 15.75 bcm and project is due to be completed by the end of 2019.