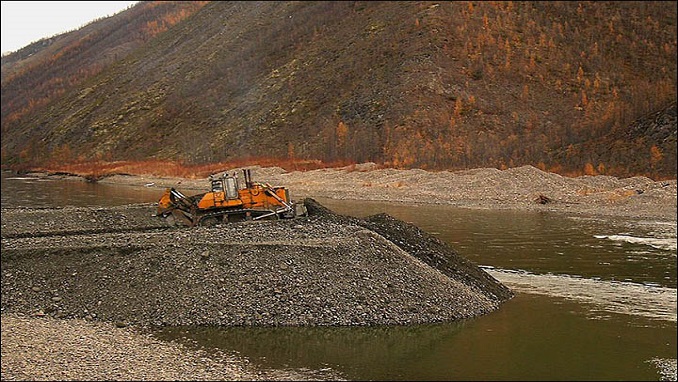 A mine and production facility in a major copper-gold deposit, Peschanka, in Russia's Chukotka, is scheduled to begin work 2022, the region's Governor Roman Kopin told a news conference on Tuesday.
"We shall see first investment in 2018, and the project to produce metal is due <…> from 2022," he said, according to TASS.
The project's investor will be Kazakhstan's KAZ Minerals, which beat competitors such as Norilsk Nickel to win the state contract. The governor called the company's participation in the project "a good solution for the region."
"The company is experienced, in Kazakhstan they have implemented two similar projects," he said. "It is more complicated here with the climate, natural conditions, they will have to settle logistics jointly with the region and with the federal government."
An electricity line Bilibino – Kekura – Baimka, which will serve the project, is almost 40% finished, the Governor said.
Baimskaya's resources are estimated at 23 million tons of copper and 2,000 tons (64.3 million ounces) of gold. The Baimskaya Mining Company owns the license for the Peschanka deposit (with reserves of 7.1 million tons of copper) to 2033.
Peschanka holds 9.5 million tons of copper and 16.5 million ounces of gold (based on Australia's JORC methodology). The mine is expected to achieve annual output of 148,000 tonnes of copper and 275,500 ounces of gold, where for the first decade the output would be 250,000 tonnes of copper and 400,000 ounces of gold a year.