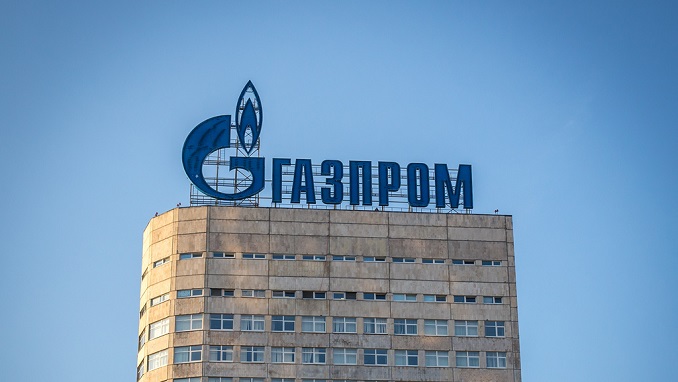 The construction of the underwater part of the Nord Stream 2 gas pipeline, which directly connects the Russian and German gas systems, will begin in the next few days, starting from the territory of Finland, a representative of the Nord Stream 2 AG consortium told Vedomosti.
The pipe-laying vessel Solitaire will lay part of the gas pipeline in the Finnish exclusive economic zone, and then move to another site. Later this year, Solitaire will start laying pipes in Russian territorial waters, according to the Nord Stream 2 AG representative.
Several EU member states have been opposing the Nord Stream 2 project, arguing it will increase Europe's energy dependence on Russia.
The consortium managing the project received permits from four of the five countries whose waters the pipeline is going to pass through, a Nord Stream 2 AG representative told the newspaper. "The authorities of these countries provided us with slots for the work, and we are acting accordingly," he said.
The pipe laying schedule for the Nord Stream 2 pipeline is based on several scenarios that take into account national permits for laying pipes and their conditions, the company representative added. He noted that the laying the underwater section of the pipeline will start in Finnish waters.
However, there is still no understanding on the Nord Stream 2 route, Vedomosti wrote. The original scenario involved the exclusive economic zones of Sweden and Finland, as well as the territorial waters of Russia, Germany, and Denmark. All countries, except Denmark, have already agreed on the pipeline.
"I think no one has any doubts about the project," Deputy General Director of Gas Projects at Russia's National Energy Security Fund Alexey Grivach told the newspaper.
"The project will be completed in any case. If the U.S. imposes sanctions against the participants of Nord Stream-2, this will only lead to some difficulties with the organization of project financing and the redistribution of the financial burden from the strategic partners of the project to the banking sector," he added.
If necessary, Gazprom can independently complete the project without Western financing, a source in one of the European partners of the Russian state-owned company told Vedomosti.