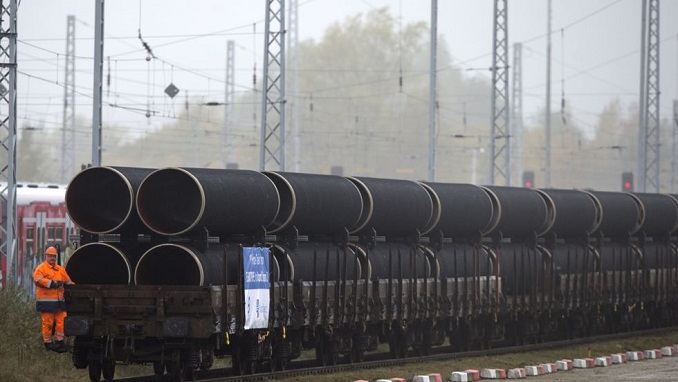 German politician Manfred Weber, who is running to become the next President of the European Commission, will try to block the construction of Russia's Nord Stream 2 pipeline if he is elected, he told Polska Times in an interview published on Tuesday.
"I am against this project. It's not in the interest of the European Union," he said. "As the head of the European Commission, I will use all available laws to block Nord Stream 2," the German center-right European People's Party candidate told the paper.
His position goes against that of the German government, which has supported the construction of the pipeline project spearheaded by Russia's state energy firm Gazprom, in part due to the economic benefits it can bring.
"I'm not the German candidate for the head of the European Commission, but a candidate for the European People's Party," he said in response to a question on his differing position.
Opinion polls ahead of the May 23-26 European elections show the EPP would remain the biggest party in the European Parliament, giving Weber a solid chance of becoming Commission president, though he may face resistance from governments who do not want to be bound to choose from among party leaders.
The construction of the Nord Stream 2 pipeline has triggered a controversial debate in the European Union and the United States. Sponsored by Gazprom (which is the sole shareholder), and its European partners, the pipeline is expected to extend and double Nord Stream 1's existing capacity, transporting Russian gas directly to Germany via the Baltic Sea.
The EU Council has recently established that pipelines with third countries must comply with EU gas rules. Still, it remains unclear how this will impact Nord Stream 2––specifically, whether the pipeline will get an exemption or if its construction will be significantly delayed.