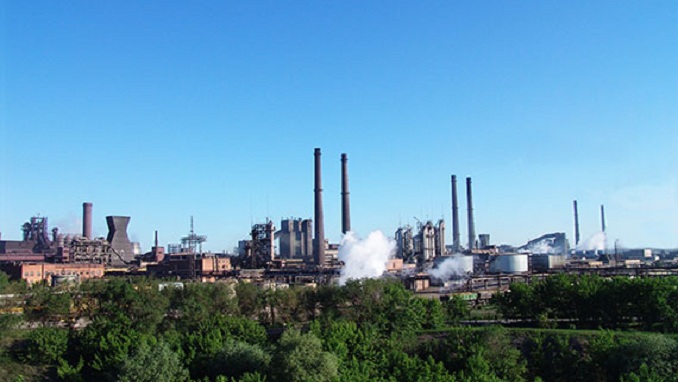 The world's largest industrial gas company, Germany's Linde Group, has been awarded a contract by Russian mining and metallurgy giant Metalloinvest for the long-term supply of oxygen, nitrogen and argon to Ural Steel (part of Metalloinvest), the two companies said in a statement.
The German chemical giant is to invest around $55 million into a new state-of-the-art air separation unit (ASU) and operate it at the steel works in Novotroitsk, Russia. Ural Steel is an integrated company that operates blast furnace, steelmaking and metal rolling facilities.
"We are delighted that Metalloinvest, one of Russia's integrated steel producers, entrusted us with this important project. The successful completion of the new ASU will pave the way for further growth and mutual benefit. We will make use of our global expertise and experience to produce a new reference unit in Russia in the field of oxygen production," stated Dr. Aldo Belloni, CEO of Linde AG.
"We are confident that cooperation with Linde, the world technology leader in the field of industrial gases and engineering, will ensure reliable operation of the ASU after its commissioning in 2021," said Evgeny Maslov, Ural Steel Managing Director.
According to gasworld's Business Analyst Bradley Lye, in 2017 Russia boasted an estimated total market value of just over $640 million.
There was a sizeable portion of the market pertaining to independent producers and distributors (over 63%), but Linde was the second largest tier one company active in the country, with an estimated market share of $69.9m. Metalloinvest Management Company LLC is a Russian mining and metallurgy company specializing in the manufacture of steel. It is owned by billionaire oligarch Alisher Usmanov.