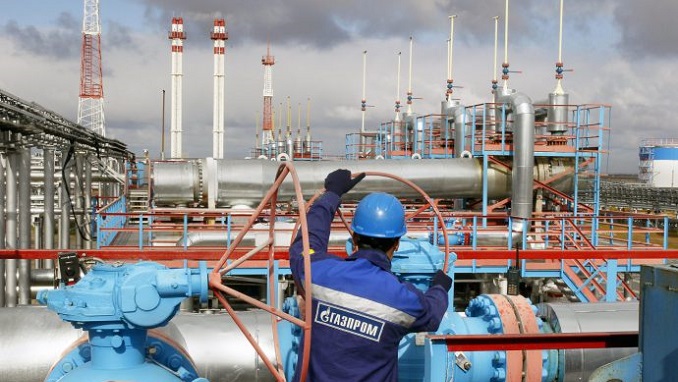 Hungarian Foreign Minister Peter Szijjarto told national news agency MTI that the country has agreed with Russia's Gazprom to start talks on gas shipments of about 4.1 billion cubic meters in 2020, according to Glavnovosti.
Szijjarto was talking in Moscow on Thursday ahead of a meeting of Russian President Vladimir Putin and Hungarian Prime Minister Viktor Orban.
The Russian state-owned gas giant has increased its shipments to Hungary, and Szijjarto, who met with Gazprom's CEO Alexei Miller, said the country wants to further increase import.
According to provisional data, Gazprom had supplied Hungary with 5.4 billion cubic meters of gas from January 1 to September 15, 2018, an 8.6 percent rise from the same period of 2017.
Szijjarto said that the parties have also reached an agreement that Hungarian oil and gas group MOL can continue production in Russia.
On July 5, 2017, Alexey Miller and Peter Szijjarto signed a roadmap to implement a number of measures aimed at developing Hungary's gas transmission system.