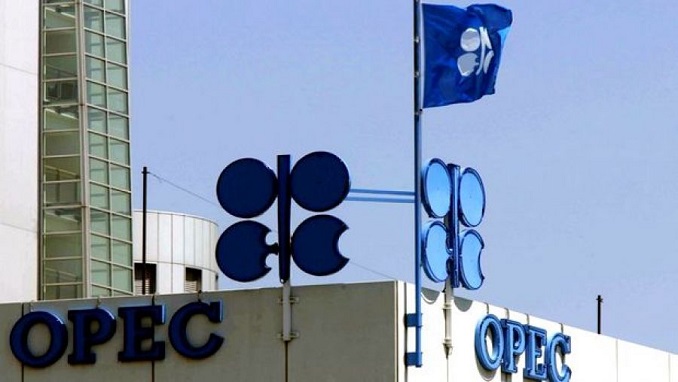 Iran's envoy to the Organization of Petroleum Exporting Countries (OPEC) has accused Moscow and Riyadh of "embracing" Washington's sanctions imposed on the Islamic Republic, Reuters reported.
"Trump's efforts to cut Iran's access to the global crude market has prompted Russia and Saudi Arabia to take the market hostage," Hossein Kazempour Ardebili said, according to the news agency.
"Russia and Saudi Arabia claim to be seeking to balance the global oil market, but they are trying to take over a part of Iran's share. Sadly, Iran's warnings have fallen on deaf ears," the official said in an interview on Saturday with SHANA, a news website affiliated with the Iranian Oil Ministry.
By "approaching" Washington, Kazempour Ardebili argued, "Moscow is seeking the utmost gain in the current situation."
Renewed U.S. oil sanctions on Iran are scheduled to kick in in November and substantially curtail its crude exports as a way to put financial pressure on the Islamic Republic. Non-OPEC Russia along with Saudi Arabia and other OPEC members have repeatedly insisted that they could easily compensate the drop in the output of other oil producer countries.
Nevertheless, Tehran says that only the countries whose output had been reduced below their quota should be allowed to increase their exports.
Russia has recently increased its oil production by nearly 300,000 barrels per day (bpd), taking it to a total of 11,250,000 barrels and has announced its intention to increase its output to 11,700,000 barrels per day, next year.
Russia's energy minister Alexander Novak told CNBC on Monday that U.S. sanctions on Iran's oil industry are unproductive and that "there will be consequences to such a move."
"It is one of the richest in resources and has a solid standing in terms of its energy capability both in the OPEC and in the energy markets as a whole. So, I think there will be consequences, I am sure, but we could only comment once they are in place," he said.