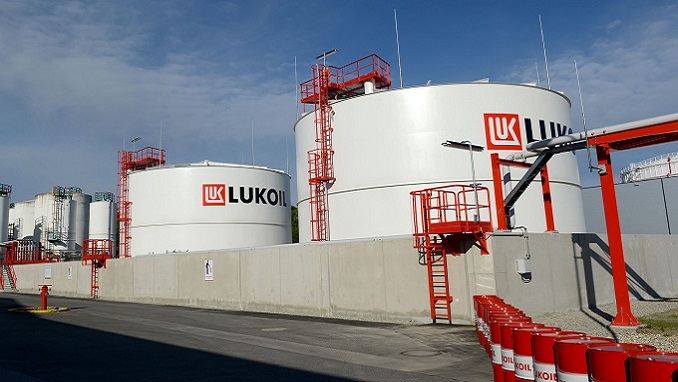 Russian oil giant Lukoil's plans to develop projects in Iran are put on hold due to the threat of U.S. sanctions, a company representative said on Tuesday, according to Neftegaz.ru.
Lukoil was interested in participating in the development of the Ab-Teymour and Mansouri fields in western Iran. The company, which is Russia's second-largest oil producer, said it is still focused on its domestic business and does not plan to engage in mergers and acquisitions for the time being.
Lukoil's net profit in the first quarter of 2018 reached 109.1 billion rubles ($1.8 billion), a 75% increase compared to 2017, due to higher oil prices.
On Wednesday, Reuters reported that the Indian company that owns the world's largest oil refining complex plans to stop buying oil from Iran. Reliance Industries, which owns the world's biggest refining complex in the state of Gujarat, has significant exposure to the U.S. financial system and was previously wary of the U.S. sanctions.
Both the Lukoil and the Reliance moves showed the difficulty faced by governments like Russia, France, and India which have vowed that they will maintain their business ties with Tehran despite a U.S. decision to withdraw from Iran's nuclear deal with world powers and reimpose sanctions.
The United States announced earlier this month that it was abandoning the 2015 agreement and will by November reinstate tough and far-reaching U.S. sanctions, which were lifted under the deal in exchange for curbs on Iran's nuclear activities.
Lukoil's cautious stance follows an announcement by French energy giant Total earlier this month that it will abandon a major gas project in Iran unless it gets a U.S. sanctions waiver.
Lukoil, one of the few major Russian energy firms left that is not owned or controlled by the government, was previously forced to pull out of an Iranian oil project in 2011 when the United States and the European Union intensified sanctions on Iran.