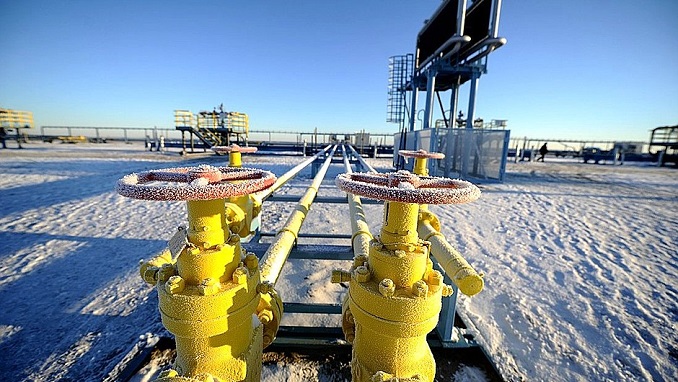 Russia's Natural Resources and Environment Ministry estimates that the combined worth of the country's oil, gas and other resources amounts to 60 percent of its gross domestic product, RBC reported on Thursday.
Russia's economy is heavily reliant on exports of its resources, as the country is one of the world's top producers of natural gas and oil.
These resources added up to a combined 55.2 trillion rubles ($844.58 billion) in value as of 2017, or 60 percent of Russia's GDP that year, RBC reported.
In accordance with the ministry's methodology, the object of assessment is "reserves estimated in the context of subsoil plots for which a subsoil use license was issued in accordance with the established procedure and for which there is a technical design approved in the prescribed manner and other project documentation for the performance of work." That is, the assessment of the Ministry of Environment is less than the total volume of proven reserves.
The Natural Resources and Environment Ministry estimates the value of 9.04 billion metric tons of oil reserves at 39.6 trillion rubles. The 14.47 trillion cubic meters of gas reserves cost 11.3 trillion, the ministry is cited as saying.
Russia's 1,407 tons of gold and 375 million metric carats are worth a respective 480 billion rubles ($7.36 billion) and 505 billion rubles ($7.74 billion), the figures say.
This is the first time Russia has officially estimated the value of all its resources and these figures are expected to be updated annually, the outlet reported.