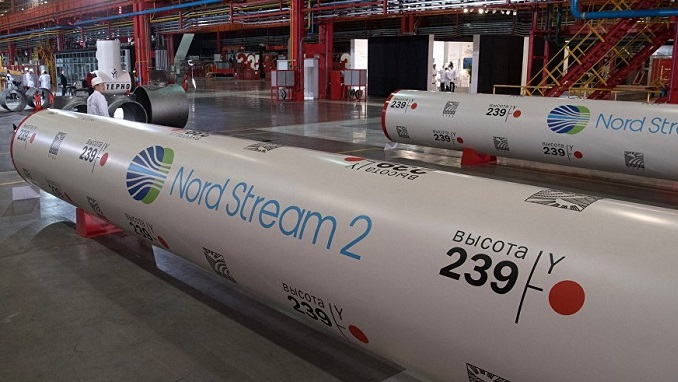 Sweden lacks any legal prospects to block the construction of the Nord Stream 2 gas pipeline, Lars Gronstedt, Senior Management Advisor to Nord Stream 2 AG in Sweden, told the Izvestya newspaper, commenting on media reports saying that Swedish MPs are in favor of blocking the project.
According to Gronstedt, there are no legal options in Sweden's legislation to block the project, since the permit for the pipeline's construction was issued in June.
"The only thing that can be done is going to EU structures and requesting limits on Russian gas imports. However, European Union members have different opinions on the demand for Russia's gas," he said.
Nord Stream 2 has grown into one of Europe's most contentious issues, as the pipeline, planned to deliver Russian gas straight to Germany while bypassing Ukraine, is seen as beneficial to the Kremlin's growing energy grip on the continent. Ukraine, Poland, and the Baltic countries, which will be bypassed by the Russian gas flow when Nord Stream 2 is finished, have been opposing the project.
A source in the country's parliamentary opposition told Izvestia that the emergence of the Nord Stream 2 issue on the political agenda is closely related to attempts to score additional political points using anti-Russian rhetoric in the run-up to the parliamentary elections, scheduled to be held on September 9.
Meanwhile, Denmark continues to be the only country that has been delaying the issuance of a permit for the construction of the Nord Stream 2 pipeline. Last year, Copenhagen passed a special law, which enables it to reject pipeline projects in Danish territorial waters not only for environmental reasons but also due to foreign policy interests and national security issues.