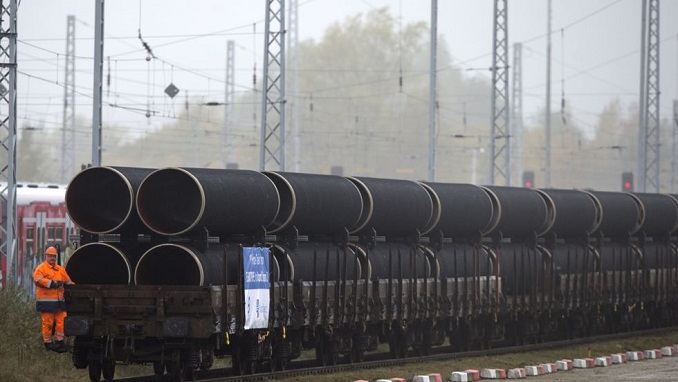 Russia plans to complete the construction of the second part of Nord Stream 2 up to two months time, as the pipeline is completely ready. However, gas supplies will begin after getting permission from the German regulator, Russian President Vladimir Putin said during the SPIEF forum.
Gazprom is ready to fill the Nord Stream 2 pipeline with gas, which doubles gas supplies from Russia to Europe via the Baltic Sea.
"I am glad to announce that today, two and a half hours ago, the laying of the first string of the Nord Stream 2 gas pipeline was successfully completed. Work on the second string continues. The entire linear work, including the offshore section, has been completed," Putin stressed.
According to the Russian head of state, Moscow is ready to continue, together with foreign partners, to participate in projects such as Nord Stream 2.
The pipes of the Nord Stream 2 two-line gas pipeline run along the bottom of the Baltic Sea in parallel with the first operating Nord Stream gas pipeline. The capacity of the two pipelines is 55 billion cubic meters of gas a year from the Russian coast through the Baltic Sea to Germany.