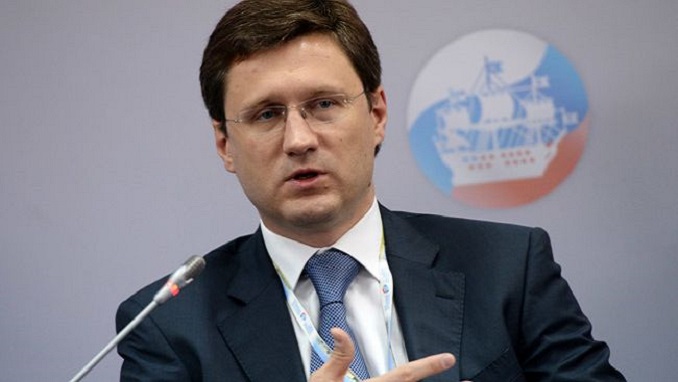 The construction of the TurkStream pipeline is on schedule – gas supplies via the pipeline might begin on January 1, 2020, Russian Energy Minister Alexander Novak said in an interview with TV channel Rossiya 24 on Monday.
"As for the Turkish Stream, its construction is carried out according to the approved plans. As you know, an intergovernmental agreement was signed between Russia and Turkey, a roadmap was approved and everything is on schedule. By January 1, 2020, it will be possible to supply gas via the Turkish stream using two lines," Novak said.
At the same time, he added that Bulgaria and Austria are the priority directions for deliveries through TurkStream.
"Continuing one line should ensure gas supplies to the south-eastern part of Europe, to those countries that need gas. There are different route options. There is an option for Greece and Italy, there are options for gas supplies through Turkey to Bulgaria, then Serbia, Hungary and Austria … Currently, the gas transportation infrastructure is expanding in these countries. Today, Bulgaria and Austria are surely priority directions for us," the Minister added.
The TurkStream pipeline, built by Russia's energy giant Gazprom will connect Russia and Turkey and runs from Anapa in the Krasnodar Region, across the Black Sea to Kıyıkoy on the Turkish Thrace coast. The project is replacing the canceled South Stream pipeline and the older Blue Stream II project.