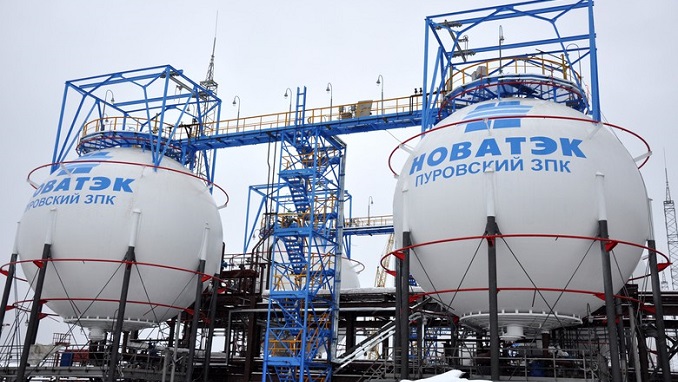 Russia's Novatek has announced the completion of the third line of its Yamal liquefied natural gas (LNG) project one year ahead of schedule and reaching the full capacity of 16.5 million tons annually, Vedomosti reports.
The company also said it begun production of LNG from its third 5.5 million mt/year train at the Yamal LNG project in northern Russia, a senior company official said Thursday.
Later Thursday, Novatek CEO Leonid Mikhelson in a statement confirmed the start of LNG production at the third train. "We have launched all three LNG trains at Yamal LNG according to our revised early launch schedule," Mikhelson said.
"We have not only launched all three trains on budget, but have launched the third train more than one year ahead of the planned original schedule. This fact is unprecedented for the industry plagued by massive cost overruns and project delays," he said.
Novatek launched its first major LNG project Yamal in 2017 with help from French energy major Total and a consortium of other international energy majors, despite Western sanctions against its oligarch shareholder Gennady Timchenko. In January-September 2018 Yamal already produced 5 million tons of LNG on short- and long-term deals and 0.47 million tonnes of gas condensate.
By the end of the year Novatek plans to secure shareholders for its next LNG project, Arctic LNG 2. Recent reports suggested that Saudi Aramco could become its second-largest shareholder after the Russian company. Total also said it will acquire a 10% stake in Arctic-2 and recently upped its stake in Novatek overall to 19.4%.
Novatek plans to boost LNG output to 56 million tons by 2030 from about 20 million tons planned for Yamal and Arctic-2 by 2023, according to Total's CEO Patrick Pouyanné. This would make more that half of planned quadrupling of Russian LNG output to 83 million tons, as recently estimated by the Ministry of Energy.