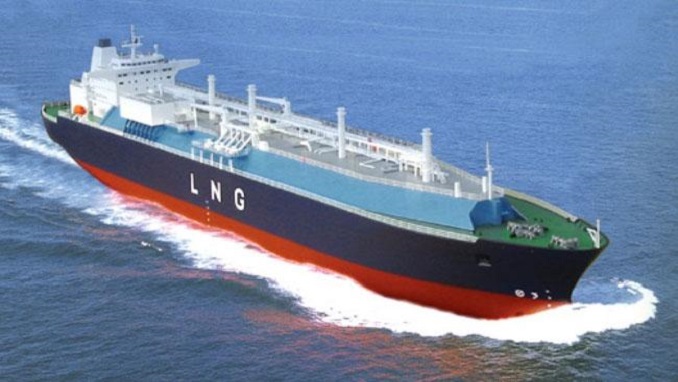 Russia's independent gas producer Novatek is facing challenges in trying to secure an uninterrupted flow of LNG from its production facilities in Russia's Arctic, Maritime Executive reports.
The company is striving to occupy a share in the fast-growing global market of LNG and has commissioned the second and third phases of its plant on the Yamal peninsula, six months and over a year ahead of schedule. The total capacity of the Yamal LNG plant is 16.5 million tons of LNG per year with each phase having a capacity of 5.5 million tons. In fact, the capacity of cargo fleet able to export LNG is lagging behind the Novatek's achievements, Maritime Executive writes.
According to amends in Russia's Merchant Shipping Code effective from February 1, 2018, foreign-flagged ships are not allowed to transport hydrocarbons on the Northern Sea Route and participate in short-sea transportation.
Vessels involved in three Arctic projects may fall under this law: gas carriers flying foreign flags under Novatek's project, tankers for oil exports under Gazprom Neft's project in the Gulf of Ob (currently operating under the flag of the Russian Federation) and bulk carriers intended for coal port Chaika which has not been put into operation yet.
In practice, this regulation was not put into effect in 2018, the report says.
Novatek is going to deploy 15 ice-class Arc7 ice-breaking LNG carriers for transportation of LNG on the Northern Sea Route. As of today, eight LNG carriers make calls to Sabetta with the rest to be put into operation throughout 2019. All of them are foreign-flagged ships built by foreign shipyards but contracted before the amendments came into effect. Therefore, the law does not apply to them.
Finding Arc7 ships in the global market has proven a challenge for Novatek. Such vessels are usually ordered for specific projects. Moreover, chartering of vessels with lower ice class, Arc4, for operation on the Northern Sea Route during summer navigation season is not possible because of the amendments introduced into the Merchant Shipping Code, Maritime Executive writes.