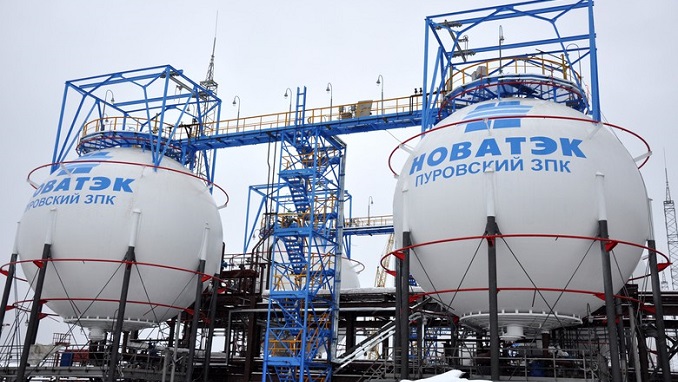 The biggest independent gas producer in Russia, Novatek, is interested in supplying liquefied natural gas (LNG) from its Arctic LNG-2 project to Indian companies, Russian Deputy Energy Minister Anton Inyutsyn said on Monday, Rambler reported.
"Novatek is interested in attracting Indian partners to the Arctic LNG 2 project and also in signing contracts for delivering LNG from the Arctic LNG 2 plant," Inyutsyn said at a Russian-Indian business meeting, as quoted by the Russian Energy Ministry.
Novatek plans to start producing LNG at Arctic LNG-2 in 2022-2023.
The plant, which is expected to cost around $25.5 billion, will have an annual production capacity of 19.8 million tons.
Novatek plans to retain a 60 percent stake in the project.
Last month, the company said it had completed the sale of stakes in its Arctic LNG-2 project to two Chinese companies and a consortium of two Japanese companies. The second-largest natural gas producer in Russia announced the closing of the sale of participation interests in Arctic LNG 2 Project to a wholly-owned subsidiary of China National Petroleum Corporation (CNPC), wholly-owned subsidiary of CNOOC Ltd. (CNOOC), and the consortium of Mitsui & Co and the Japan Oil, Gas and Metals National Corporation (Japan Arctic LNG).
Inyutsyn also noted that LNG cooperation between Russia's Gazprom and India was becoming strategically important, given the rising demand for natural gas in India and the prospects of new LNG projects development.