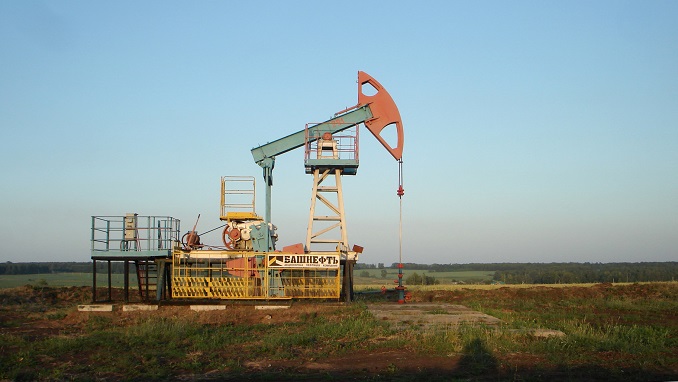 As key exchanges in New York and London were taking a holiday break, the global oil market is struck with panic as the commodity's downward spiral continued, RT reports.
At 10:00 Moscow time, Brent crude futures were trading at $50.6 per barrel on the Moscow Stock Exchange, and plunged to $44.95 per barrel at 10:44am before bouncing to $47.8.
Both grades of crude are in a bear market, usually defined as a decline of at least 20 percent from a recent peak. They are on track for losses of about 40 percent in the fourth quarter.
Investors flocked to safe-haven assets such as gold and government debt at the expense of crude oil and stocks, analysts say. They explain that the U.S.-China trade dispute and the prospect of a rapid rise in U.S. interest rates have brought global stocks down from this year's record highs.
Igor Yushkov from the National Energy Security Fund told Vestnik Kavkaza that "all economies are interested in preventing a further decline. At the same time, the collapse still cannot excluded, as soon as the largest stock exchanges start their work again: everyone wants to come out with money. That is, what we see now on the MICEX is the problem of the common and economic situations."
"Now Brent oil price can drop to even $40 per barrel. Those with investments in futures are seeking to sell them, and oil from these sales will become even cheaper. We can only wait for the New Year, when OPEC + deal enters in force. The sanctions against Iran will come into force in March, Iranian oil will leave the market, so I think traders are waiting for this time to buy futures," the analyst added.