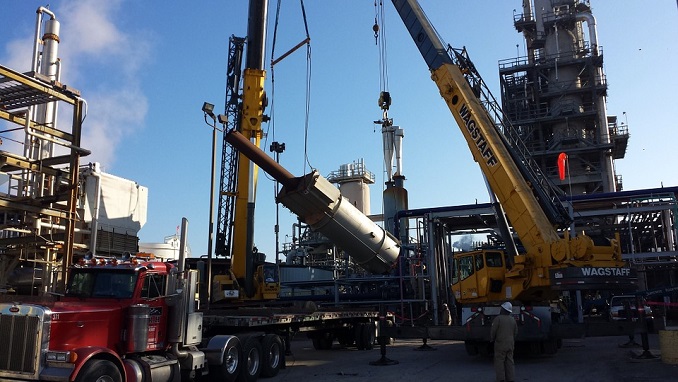 Oil prices fell on Tuesday, on track for their largest monthly decline in two years after OPEC output reached a 2018 high in July, Reuters reports.
Comments from U.S. President Donald Trump which raised hopes that sanctions on Iranian oil exports could be avoided have also been a factor for the price decline, the report says.
October Brent crude futures fell 74 cents to $74.81 a barrel by 11:50 a.m. EDT (1550 GMT). The September contract, which expires later on Tuesday, traded at $74.40. U.S. crude futures fell $1.15 to $68.98.
Brent has lost about 6 percent this month, with U.S. crude futures down about 7 percent. Both benchmarks were headed for the biggest monthly decline since July 2016.
Trump said he was willing to meet Iran's leader without preconditions. Iranian officials rejected the proposal, urging the U.S. President to first make up for withdrawing from the multilateral nuclear deal that the U.S. had been a part of.
The developments fed into the oil selloff, Phil Flynn, an analyst at Price Futures Group in Chicago told Reuters. "I think we went from getting ready to price in a total loss of Iranian exports to maybe, just maybe, we won't lose any exports, depending on whether or not the Iranians take Donald Trump up on his offer," Flynn said.
Russia and the Organization of the Petroleum Exporting Countries boosted output in July, in an attempt to offset the loss of supply from Iran, the group's No. 3 producer. Looming U.S. sanctions have already started to cut Iranian exports.
"On the supply side, the latest news from Russia shows they increased production by around 300,000 bpd … as well as an increase in production in the OPEC survey," Saxo Bank senior manager Ole Hansen said.
"The global (supply-demand) balance has softened and has been less tight in July, hence the sell-off we've seen."
Iran said Trump was mistaken to expect Saudi Arabia and other oil producers to compensate for supply losses caused by U.S. sanctions.