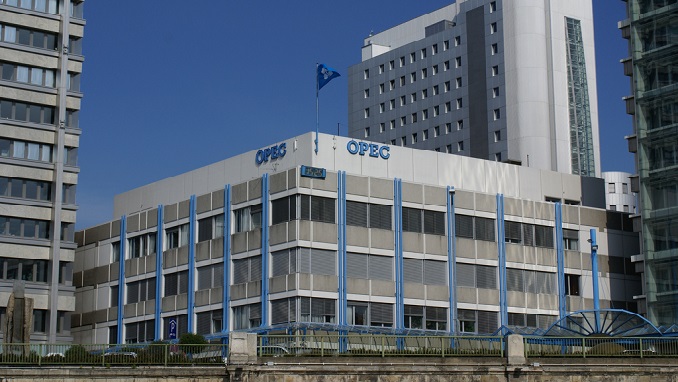 The OPEC+ ministerial monitoring committee, which will gather on June 18, may discuss the issue of extension of the May quota for another month, though the main agenda only includes the issue of current compliance rates of the agreement on crude production cuts, two sources in OPEC delegations told TASS.
One of the sources, who participates in the work of the monitoring committee, when asked whether the ministers will consider the issue of extension of the current reduction level to August, said: "Everything is possible." Meanwhile, the official agenda of the meeting does not contain that issue. Another source noted that the monitoring committee is not authorized to make decisions and its main authority is to "monitor the deal's compliance."
According to the plan, the meeting of the OPEC+ ministerial committee, which will be held in the videoconference format, will start at 3:00 pm Moscow time. First head of the committee, Saudi Arabia's energy minister Prince Abdulaziz bin Salman will speak, after him – co-head, Russia's Energy Minister Alexander Novak, as well as Algerian Energy Minister Mohamed Arkab, who chairs the OPEC conference this year. Then ministers will listen to the OPEC report on the situation on the oil market and on the agreement's compliance rates reported by member-states, as well as the report by the technical committee of experts, which will gather on the previous day, on June 17.
OPEC+ nations including Russia have been implementing the agreement on the reduction of crude oil output by almost 9.7 mln barrels per day since May. Initially, it was planned to withdraw that volume from the market only in May-June, though at the ministerial meeting on June 6 it was decided to extend those terms for another month, until the end of July.
Later Reuters agency reported that ministers might seriously consider extension by the end of the summer. However, the ministerial monitoring committee is not authorized to take the decision. The committee may only provide a recommendation, which is to be discussed later by all 23 countries participating in the Vienna agreement. The monitoring committee consists of eight countries, including Russia, Saudi Arabia, the United Arab Emirates, Kuwait, Iraq, Venezuela, Algeria and Kazakhstan.