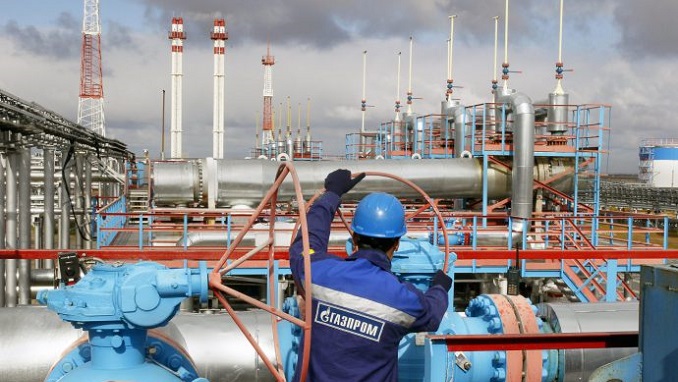 President of Serbia Aleksandar Vucic and Chief Executive Officer of Gazprom Neft Alexander Dyukov gave a start to operation of the deep refining unit at the Pancevo Refinery owned by Serbia's NIS, a subsidiary of Gazprom Neft, the Russian oil producer says on Wednesday, TASS reported.
The refinery will increase annual production of Euro 5 gasoline by 2% and Euro 5 diesel fuel by 38% on account of the facility commissioning.
"The unit will give an opportunity to increase the annual output of Euro 5 grade gasoline and diesel fuel by 2% and 38% respectively, and liquefied petroleum gas by 7%. The refinery in Pancevo will abandon fuel oil production and reduce the production impact on environment from the Deep Refining operations start," the company says.
The new facility will also enable the company to start Serbia's first production of petroleum coke. The conversion ratio at the Pancevo Refinery will grow to 99.2% owing to the unit, in line with the level of the best global refineries, Gazprom Neft noted.