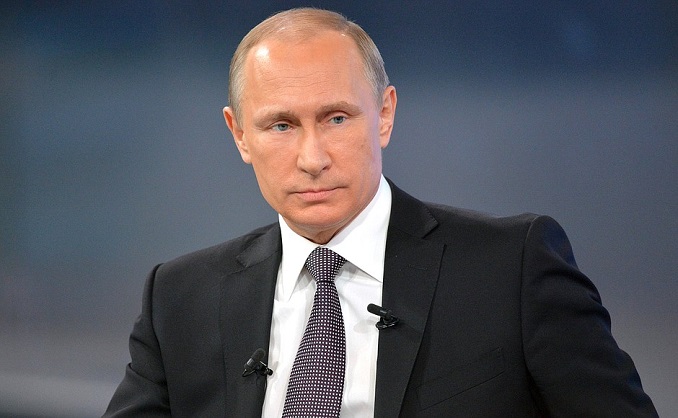 Russian president Vladimir Putin may hold a meeting on Wednesday with the head of ExxonMobil Darren Woods to discuss the possibility of cooperation, the Kremlin's spokesman has said, according to Reuters.
Woods and BP boss Robert Dudley are listed among the panelists of this week's conference, which is also expected to be attended by officials from Iran, Saudi Arabia and Venezuela.
The meeting, which would happen during the Russian Energy Week, marks a rare business opportunity for Russia with an American company amid ongoing U.S. sanctions against the country, said Dmitry Peskov, the press secretary of Russia's president.
"We hope that the president will be able to communicate separately with the head of ExxonMobil and the meeting will be about possible cooperation," Dmitry Peskov said.
"There is no concrete plans. If it happens, it will be a brief meeting on the agenda of the forum. I do not think that there will be any substantive discussion," Peskov said in response to a question of whether Putin and the head of ExxonMobil will discuss the company's withdrawal from the joint projects with Rosneft as a result of the U.S. sanctions.
ExxonMobil was forced to withdraw from some joint projects with Rosneft in 2018, including developing Arctic oil and gas, after Trump administration imposed sanctions against Moscow for Crimea's annexation.
Western oil executives frequently visited Russia before relations with Moscow soured in 2014 following the annexation of Crimea by Russia and subsequent insurgency in eastern Ukraine.