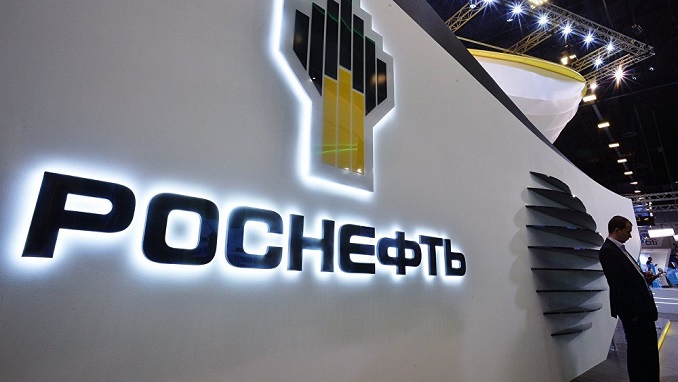 Rosneft almost completely reduced investments in euros, getting rid of 90% of liquid assets in the European currency, follows from the company's comments on the second-quarter reporting, Charter97 reported.
If at the beginning of the year the "currency pillow" of Rosneft consisted of 43% of the euro and 57% of the dollars, then by June 30 the share of the American currency had grown to 89%, and the European currency had fallen to 11%.
For half a year, the total amount of assets in Euros at the Treasury of Rosneft fell by more than 8 times – from 5.9 to 0.7 billion euros.
At the end of last year, the euro was the only currency that the company kept in excess: its volume on the balance sheet exceeded debt. The difference – about 2 billion euros – was a net long position in the form of cash on accounts, bank deposits, and short-term financial assets.
However, these investments were almost completely liquidated. As of June 30, net debt in European currency amounted to 2.8 billion euros.
The total size of the "currency pillow" has more than doubled – from $16.3 billion at the beginning of the year to $8 billion at the end of the second quarter. Moreover, the reserves of directly cash currency at the cash desk and in bank accounts fell by almost 5 times – from 8.2 to 1.8 billion dollars (from 572 to 111 billion rubles, according to reports).
The stocks of ruble assets changed slightly – from 417 billion rubles at the beginning of the year to 383 billion as of June 30. As a result, at the end of the reporting period, Rosneft kept financial assets for 52% in dollars, 42% in rubles and 6% in euros.
The company used the currency in the accounts to pay off the debt, primarily ruble: for six months, it fell by 401 billion rubles. Only a small part – 0.4 billion euros – was spent on payment of obligations in European currency.
Rosneft's dollar debt even increased from $26.7 billion to $26.8 billion.
At the moment, Rosneft has about 890 billion rubles of liquid assets. This reserve fully covers the short-term debt that needs to be paid off in the next 12 months (737 billion rubles), analysts at Raiffeisenbank note.
Nevertheless, Rosneft cannot afford to eat up the entire cushion of money. The company "needs a liquidity margin amid sanctions pressure," the bank reminds.