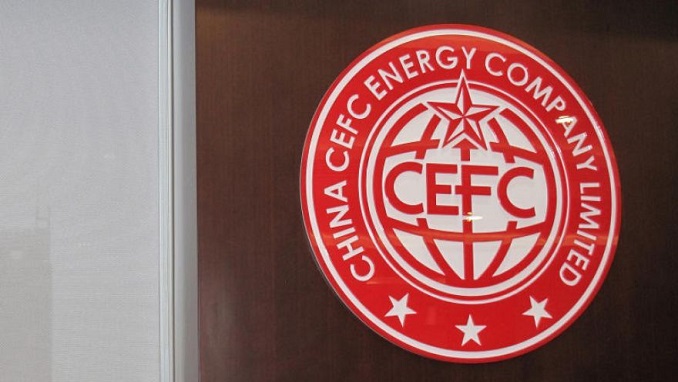 CEFC's plan to buy a stake in Russian oil company Rosneft for $9.1 billion is in doubt after the Chinese Energy conglomerate's chairman Ye Jianming resigned from his position earlier this week.
Communications between the two parties abruptly stopped a few weeks ago, at a time when the Chinese company had already made the first payment for the deal, sources told Reuters. CEFC had planned to buy a 14.16% stake from a consortium including metals trader Glencore.
According to the sources, Rosneft representatives have traveled to China in search of further correspondence but have yet to receive an update on the situation from CEFC. "The other party (CEFC) has just vanished," one source said.
China and Russia are continuing to strengthen economic ties via the energy sector, with the construction of a second major oil pipeline from Siberia into Northern China well under way. The Rosneft deal, if completed, would be one of the largest Chinese investments into Russia to date.
CEFC founder and chairman Ye was put under investigation by Chinese authorities over suspected economic crimes. Another source said it was difficult to predict how the deal would unfold. "One thing is clear though. The Kremlin wants China to own a stake in Rosneft. And China has long said it wants to boost Russian energy ties," he added.
The Chinese foreign ministry said it did not know about the deal, but added: "China and Russia's governments pay great attention to energy collaboration and keep close communication."
The rise of Ye, a mysterious figure, and his company has drawn attention even in China, where rags-to-riches stories are common. Within barely five years, the merchant from the southeastern province of Fujian has emerged from obscurity to become head of the country's fourth-largest oil conglomerate and amount a $42.5 billion treasure.
Ye has made headlines for his aggressive acquisitions abroad. He is particularly active in the Czech Republic, buying into Czech brewery Pivovary Lobkowicz Group, the Travel Service airline and soccer club SK Slavia Prague.