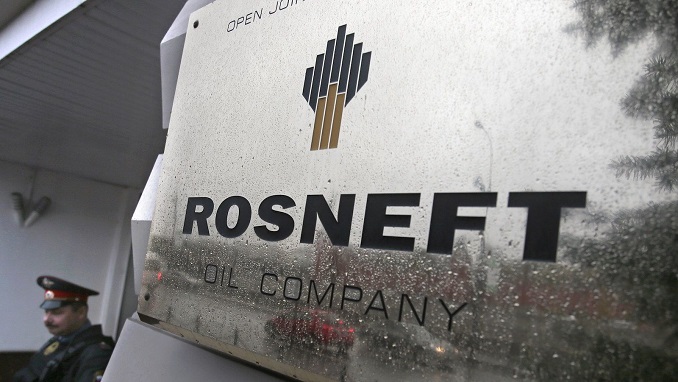 The euro was set as the default currency for all Rosneft's new export contracts including for crude oil, oil products, petrochemicals and liquefied petroleum gas, Bloomberg reported citing tender documents.
The Russian state-run energy giant has been looking to reduce its vulnerability to potential fresh U.S. sanctions with the switch from U.S. dollars, which happened in September according to the tender documents published on Rosneft's website. 
Washington has threatened to impose sanctions on Rosneft over its operations in Venezuela, a move which the Russian company says would be illegal.
Rosneft is Russia's top oil exporter, shipping abroad about 120 million tons of oil a year, or 2.4 million barrels per day.
"Rosneft has recently adjusted all the new contracts for export supplies to euros. We've been notified," a trader at a company regularly buying from the Russian firm told Reuters.
As benchmark oil prices are quoted in dollars, Rosneft asks buyers to use the euro/dollar exchange rate published by Bloomberg one day prior to the set payment day, according to tender documents.
"Rosneft used to have the euro as one of the options, but since last month it's the main option. We've been notified, but still it's a visible change," one of the traders said.
On Wednesday Rosneft issued a spot tender to sell 100,000 tons of Urals loading from Primorsk port on Oct. 27-28. "The default currency should be the euro," the tender document published on the company's website said.