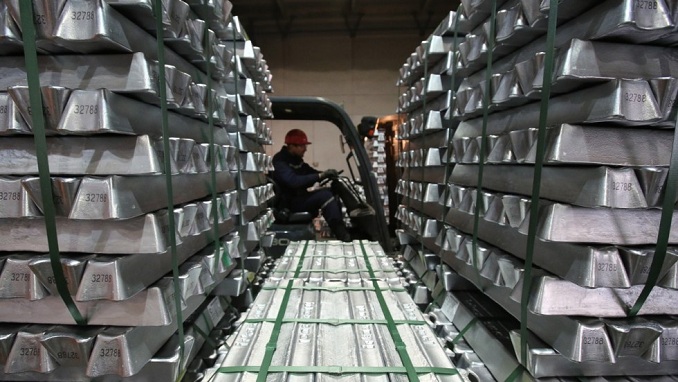 International sanctions against Russia have complicated plans by Russia's power company Rushydro to join a new aluminum smelter project that Rusal wants to build in Siberia, Rushydro's head Nikolai Shulginov said on Monday, according to Reuters.
Rusal, the world's No.2 aluminum producer after China's Hongqiao, started work on the Taishet project in 2006. The project was suspended in 2009 due to weak aluminum prices but renewed last year as prices recovered. In April, Rushydro's board approved the move to join the project with total investments seen at around $1 billion.
That same month, Washington imposed sanctions on seven Russian oligarchs, including Rusal's former president Oleg Deripaska, and the 12 companies they own or control in April, in response to what it termed "malign activities" by Russia.
"The thing is that the situation has been changed," Shulginov told reporters at a newly launched power station. "Several months ago, before the sanctions had been toughened, we were at the stage of taking the decision on joining the project under certain conditions."
The sanctions disrupted the global aluminum market, prompting several countries and companies to successfully lobby Treasury for a softening of the terms on Rusal, which last year accounted for more than 6 percent of global aluminum supplies estimated at around 63 million tonnes.
"Now, taking the sanctions into account, everything has changed. We have to get back, maybe to recalculate our model: what will happen to the aluminum prices, to the electricity prices… There are lots of 'buts'," Shulginov said.
Russia's state development bank VEB has put financing for the construction of Taishet aluminum smelter on standby but has not suspended the deal.
Taishet was expected to raise a total of $1 billion in financing, 30 percent of which would be granted by VEB, the organizer of a syndicate of lenders. It is designed to produce 428,500 tonnes of aluminum per year.