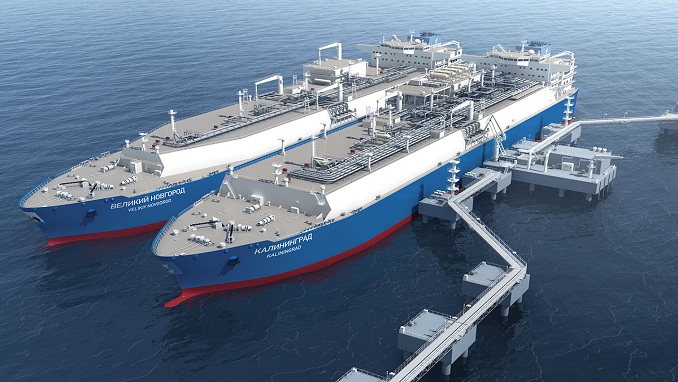 In a potential setback to Russia's ambition to increase its share in the global LNG market, the country was forced to put plans for the expansion of the Sakhalin-2 liquefied natural gas (LNG) plant on hold, Reuters reported citing three sources involved in the project.
The lack of gas resources and international sanctions were the main reasons for the hold-up, the sources said, but plans of state-run gas giant Gazprom to boost its pipeline gas supplies to China have also had an impact.
Equity holders in the Sakhalin Energy consortium include Gazprom which controls the project with a majority share, as well as oil major Royal Dutch Shell, Japan's Mitsui and Mitsubishi Corp.
Russia plans to raise its global LNG market share from less than 10% now to 20% by 2035, mainly thanks to cranking up of output by independent producer Novatek and its partners in the Arctic.
Gazprom, Russia's sole exporter of natural gas via pipelines, has been slower in its LNG plans, focusing on pumping the fuel via pipes instead.
Sakhalin-2, off the country's eastern shores, is Russia's first LNG producing plant with a capacity of over 10 million tons per year. Its two production units, or trains, were launched in 2009 in strategic proximity to Japan, the world's largest consumer of the sea-borne LNG.
The consortium, Sakhalin Energy, has plans to expand and build a third train with a capacity of 5 million tonnes per year. Gazprom had said the expansion could happen in 2021.
"There have been no movements on the third line," a source from within the consortium said.
Shareholders have considered several options for the expansion: buying gas from the neighboring Sakhalin-1 project led by ExxonMobil, developing new resources or a combination.
Yet, Sakhalin-1, where the state oil company Rosneft is also a shareholder, is aiming for its own LNG plant. The talks about the usage of Sakhalin-1 gas for the Sakhalin-2 LNG plant's expansion have dragged on for years.