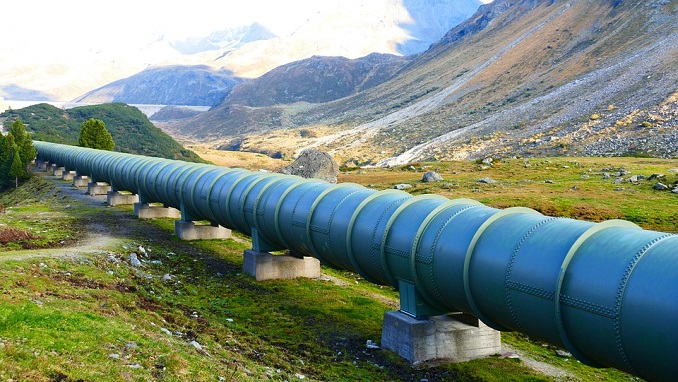 A contamination scandal at a Russian pipeline carrying oil to Europe has cost the country billions of dollars, as depleted oil flows contribute to a rise in global oil prices and leave refiners in Europe scrambling to find supplies, Forbes reports.
For almost three weeks, nearly 5 million tons of Russian crude bound for Europe has been stuck in westbound pipelines. The flow of oil is suspended due to high levels of contamination by organochloride, a chemical used to facilitate the extraction of heavy oil. The organic chloride contaminant – which wreaks havoc on refining equipment if not properly treated – allegedly originated from a privately owned refinery called Nikolayeva in Russia's Samara Region along the Volga River.
The contaminated oil was being shipped via the Druzhba (Friendship) pipeline which boasts an impressive 1 million barrels per day capacity, or 1% of total global crude demand. Russia is the world's second largest oil exporter after Saudi Arabia, and as a result of the crisis European purchases of oil fell by up to 10% – roughly 1 million barrels per day. This comes as a considerable financial blow to Moscow.
Russia is losing half a billion dollars a day in oil profits – revenue that the country desperately needs amidst biting U.S. sanctions and years of anemic economic growth, Forbes writes. To add insult to injury, Transneft, the Russian state-owned company that owns the contaminated section of the pipeline, did not release an official statement regarding the incident until the crisis entered its 11th day. It is still unclear whether the contamination was the result of negligence or sabotage, but on Tuesday, May 7 several suspects were arrested.
Speaking this week at a government meeting, Russia's Energy Minister Alexander Novak said that "the investigation has revealed a group of companies that transferred standard oil using organochlorine compounds in volumes excessing the norm. The inspection documents have now been handed over to the prosecutor's office…four people were detained and placed in jail by a court decision."
Brent crude prices skyrocketed to a 6-month high at $75 a barrel because of the contamination which saw 700,000 barrels per day of oil suspended for several weeks. Compounded by supply shortfalls in Iran, Libya, and geopolitical uncertainties in Venezuela, increased crude prices were inevitable. At a time of rising competition with U.S. oil exports, there have been rumors of a possible sabotage scenario. Putting these theories aside, it is clear that in a part of the world increasingly growing skeptical of the Russian oil industry.