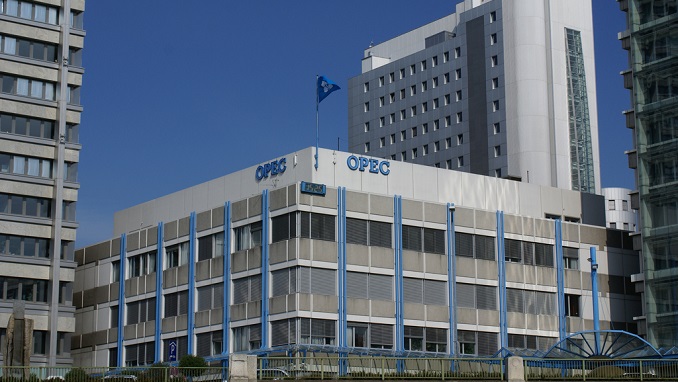 The Organization of Petroleum Exporting Countries (OPEC) and its allies are working toward a deal this week to reduce oil output by at least 1.3 million barrels per day, sources told Reuters, adding that Russia's resistance to a major cut was so far the main stumbling block in the negotiations.
OPEC will meet on Thursday in Vienna, followed by talks with non-member allies such as Russia on Friday, amid a drop in crude prices caused by global economic weakness and fears of an oil glut due largely to a rise in U.S. production.
Saudi Arabia, OPEC's de facto leader, has indicated a need for steep reductions in output from January but has come under pressure from U.S. President Donald Trump to help support the world economy with lower oil prices. Possibly complicating any OPEC decision is the crisis around the killing of journalist Jamal Khashoggi at the Saudi consulate in Istanbul in October. Trump has backed Saudi Crown Prince Mohammed bin Salman despite calls from many U.S. politicians to impose stiff sanctions on Riyadh.
Reuters' sources, three from OPEC and one from a non-OPEC producer, said the meetings were taking place in a difficult environment and that Russia's position would be key in reaching a deal.
"Russia is playing tough," one of the OPEC sources said.
Another OPEC source said: "The Saudis are working hard on the cut. But if Russia says no cut, then we (OPEC) won't cut."
Russian sources have indicated Moscow could contribute some 140,000 bpd to a reduction, but Middle East-dominated OPEC insists Russia cut by 250,000-300,000 bpd.
Sources also said OPEC could delay a decision to cut if the main criteria such as Russia's involvement were not met, even though doing so would mean a further fall in prices.