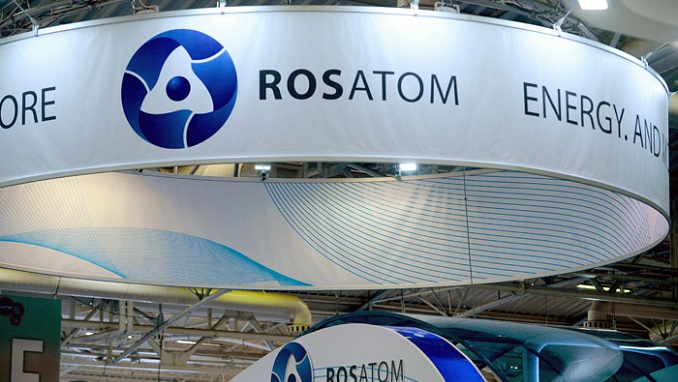 An explosion in Russia's Far North that killed five engineers last week occurred when the scientists were testing experimental cruise missile powered by a small nuclear reactor, Russia's state corporation Rosatom said, according to The Guardian.
The explosion last Thursday at a military testing ground in Russia's Arkhangelsk region killed at least five people and caused radiation readings in neighboring cities to spike to 20 times their normal level for half an hour.
The five engineers were killed in an explosion while they were testing "a nuclear isotope power source" for a rocket, Rosatom said. At their funerals on Monday, they were hailed as "national heroes" and will be posthumously awarded with top medals.
A Russian state commission was investigating what went wrong, according to Valentin Kostyukov, head of the nuclear center. Rosatom director Alexei Likhachev praised the victims as "true heroes" and "a pride of our country."
"Our further work on new weapons that we will certainly complete will be the best tribute to them," Likhachev said during the funeral, according to Rosatom. "We will fulfill the Motherland's orders and fully protect its security."
"One of the lines [of research and development] is the creation of sources of thermal or electric energy using radioactive materials, including fissile materials and radioisotope materials," said Vyacheslav Solovyev, an official at the test site.
Experts in Russia and the West say the test was most likely linked to the 9M730 Burevestnik, meaning "petrel", a type of seabird. President Vladimir Putin described the missile in a speech to the Russian parliament in March 2018.
Mark Galeotti, a leading Russia analyst and researcher at the Royal United Services Institute (RUSI), says nuclear propulsion poses huge technical challenges. "There is speed versus the weight of the system, and the risk of a missile that spews radioactive exhaust wherever it goes," he told the BBC. "These new systems have their origin in Soviet times – they've been taken off the shelves and given new investment."
The Soviet Union was the site of the world's worst nuclear disaster when, in 1986, an explosion at the Chernobyl nuclear plant in the former Soviet republic of Ukraine released radioactive contamination for nine days.