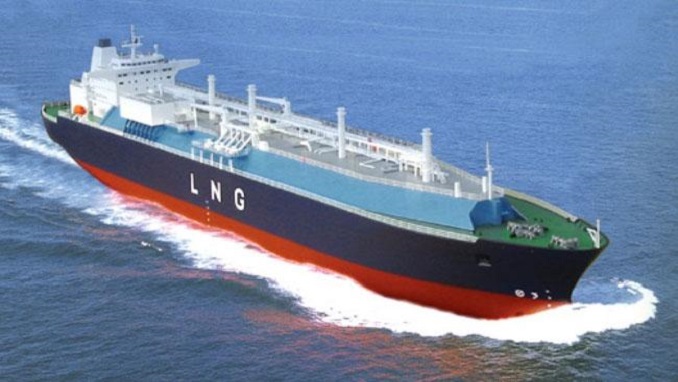 Russia's gas exports are expected to amount to another record this year, potentially exceeding 200 billion cubic meters (bcm) and beating last year's all-time high of 194 bcm, Russian government officials and executives told an industry conference on Wednesday, according to Reuters.
"We have been hearing about the reduction in Russian supplies for many years now," Russian energy minister Alexander Novak told the conference. "But in spite of this, Europe keeps increasing Russian gas imports."
Novak said Russia could double gas exports by 2030 to meet soaring global demand.
That would require Gazprom to build new pipelines to China and Europe, adding some 163 bcm to its exports, while Russian liquefied natural gas (LNG) exports could reach 80-115 million tons.
Russia aims to become the world's leading liquefied gas exporter in the next decade thanks to technology it is developing at home. Despite repeated calls by the United States on Europe to diversify its gas imports away from the Kremlin's pipeline monopoly Gazprom, the gas giant controls 35 percent of the gas market in Europe, larger than any other supplier, and aims to increase its share to 40 percent due to declining European production and the lower cost of extracting gas in Russia.
Traditionally Gazprom has received preferential treatment from the Kremlin. Despite intense lobbying, Moscow has refused to give other companies the right to operate export pipelines. However, Novatek has been able to find its niche which is less politicized while also serving the Russian state's and its own interests: Arctic LNG. The successful inauguration of the multi-billion Yamal LNG project in cooperation with France's Total and China's CNPC has increased pressure on Gazprom as it's not the only LNG exporting company in Russia anymore.
According to OilPrice.com, despite the fear of some European nations of becoming too dependent on Russian gas, Gazprom's reliance on the European market is far greater. The bulk of its natural gas is sold on the European market, in spite of Gazprom signing the landmark $400 billion deal to annually supply 38 bcm to China.
Although the project was framed as 'Gazprom's pivot to the east', the pipeline will make use of untapped resources in Eastern Siberia while Europe receives gas from the traditional production areas in Western Siberia.