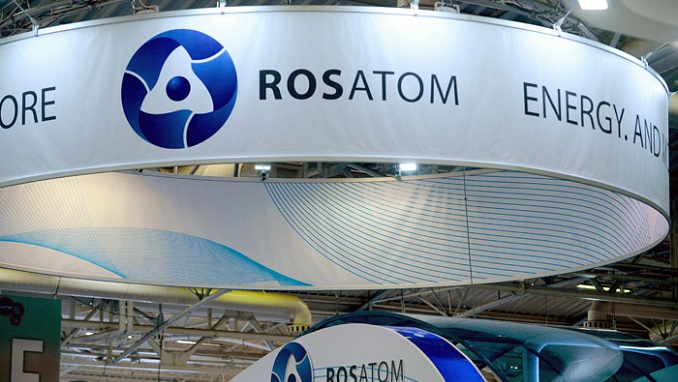 Russian state nuclear corporation Rosatom has not received a letter from Kiev requesting to meet and discuss the resumption of a project to build a joint Russian-Ukrainian facility to produce nuclear fuel, a company spokesperson has said.
"We have not received a letter with a request to meet for further discussions about the facility's fate," the source said, according to TASS.
"At present, supplies from Rosatom account for 60-70% of fuel for Ukrainian nuclear power plants. The Russian-Ukrainian cooperation is being carried out strictly within the framework of the existing contracts. All sides fulfill their obligations," the spokesperson added.
On Tuesday, Ukraine's Ekonomicheskaya Pravda newspaper published a letter to Rosatom by Ukrainian Energy Minister Igor Nasalik, which says that Ukraine is interested in resuming cooperation on nuclear energy with Russia.
Among the potential areas of interest, the minister mentions the resumption of the frozen project to build a nuclear fuel production facility in the Kirovograd Region. In the letter, Nasalik also suggests a meeting in Brussels to discuss those issues.
However, later the minister denied this information, calling the letter "a fake".
In 2010, the Ukrainian government has chosen Rosatom's fuel subsidiary TVEL as a partner in a project to build a domestic facility producing nuclear fuel. A plot of land of about 6.8 hectares was allocated for the purpose in the Kirovograd region. The project's budget stood at $450 million. A joint company, named "Plant for the production of nuclear fuel" was created to carry out the project, in which Ukrainian state-owned "Nuclear Fuel" concern owned a stake of 50% plus one share, and the rest was owned by TVEL.
In line with the project, the plant was to start production in 2015. However, the Kiev government froze the project after the two countries went to war over Russia's annexation of Crimea.