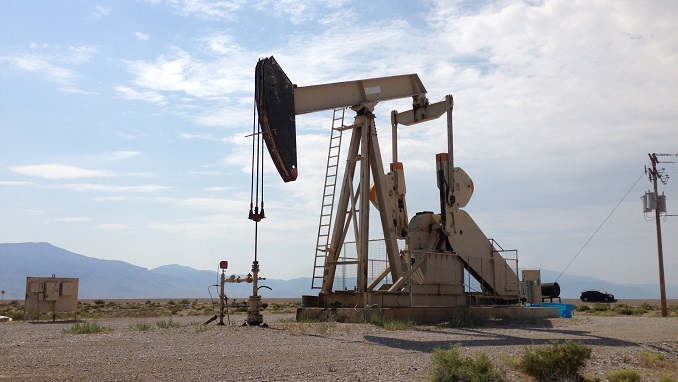 The average oil production by Russia stood at 11.208 million barrels per day (bpd) in the period of Aug 1-29, two industry sources told Reuters on Thursday citing preliminary operating data.
The Russian Energy Ministry will officially disclose oil output for August on September 2.
In July, Russia's average oil production stood at 11.21 million bpd, up from 11.06 million bpd in June, topping the amount Moscow promised to produce after a meeting of global oil producers in Vienna.
Higher oil prices and a weak ruble have been beneficial for Russia's resource-based economy this year, with the country's big oil companies raking in revenue despite tense political relations and a constant threat of Western sanctions.
"Russian oilmen feel financially better than any other crude producer in the world," Andrey Polischuk, an energy analyst at Raiffeisen Centrobank in Moscow, told Bloomberg. "Operating costs are low, production is either already at a record or close to a record, and oil in rubles is setting new historical records."
Russia's currency crisis, which has seen the ruble halve against the dollar since the first U.S. and European sanctions hit in 2014, has made it cheaper for local companies to pump oil, while boosting the price of crude in ruble terms. That paved the way for bumper half-year profits, while European and U.S. rivals delivered a mixed bag.
The combined revenue of Russia's top five oil producers jumped 32 percent to more than 9.9 trillion rubles ($145 billion), while total net income doubled to almost 1.25 trillion rubles.
Yet the risk of more sanctions weighs heavily on the companies, clouding an otherwise sunny outlook.
Shares of Rosneft PJSC, Russia's biggest oil producer, are trading at seven times estimated 12-month earnings compared with about 11 times for Royal Dutch Shell Plc, more than 12 times for BP Plc and 15 times for Exxon Mobil Corp.