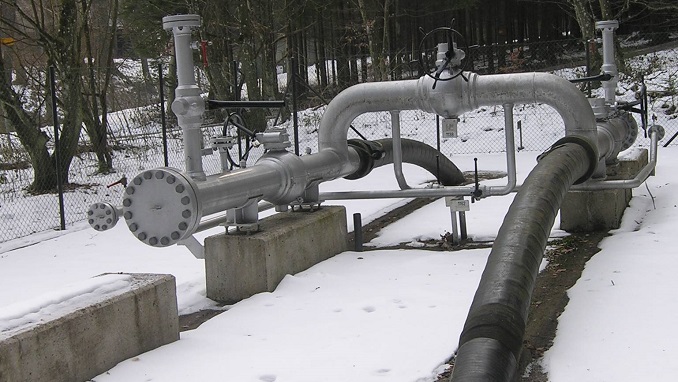 Russia's largest oil and gas pipe maker TMK has abandoned plans for a $615m initial public offering of its U.S. subsidiary, leading to a sharp fall in stock value, Reuters reported.
The company, controlled by billionaire Dmitry Pumpyansky, said late on Thursday that it would postpone the IPO of IPSCO, blaming market volatility for the move. The IPO was announced only ten days earlier.
"While we received significant interest from potential investors, the continued market and economic volatility are not optimal conditions for an initial public offering," said Piotr Galitzine, chief executive and chairman of IPSCO.
IPSCO is one of the largest North American producers of welded and seamless pipe for the oil and gas industry, with headquarters in Houston, Texas.
It halted its deal as the selloff in global stock indexes deepened on Thursday, with the fall in U.S. stocks confirming a correction for the market, in another volatile session stirred by concern over rising bond yields.
"So far they have only postponed, not canceled it (the deal)," BCS investment bank analyst Oleg Petropavlovskiy said.
"Everything will depend on the state of the U.S. stock market. They can return with this deal if the volatility ends."
Friday's fall in TMK, Russia's largest maker of steel pipes, was the share's worst in a single day since Dec. 18. In London, TMK Global Depositary Receipts (TRMKq.L) fell 5 percent. Shares in TMK fell 3.8 percent in afternoon Moscow trading.
Ipsco, which TMK formed from assets acquired in 2008 and 2009 for about $1.7bn, has benefited from the surge in U.S. shale oil exploration and production in recent years. The U.S. unit saw production almost double in 2017 from a year previously and accounted for almost all of the Russian group's production growth last year.
Pumpyansky was last week named on the U.S. Treasury's "oligarch list" of Russia's most influential billionaires, only hours after announcing the IPO plans. Neither he nor TMK are subject to U.S. or EU sanctions.