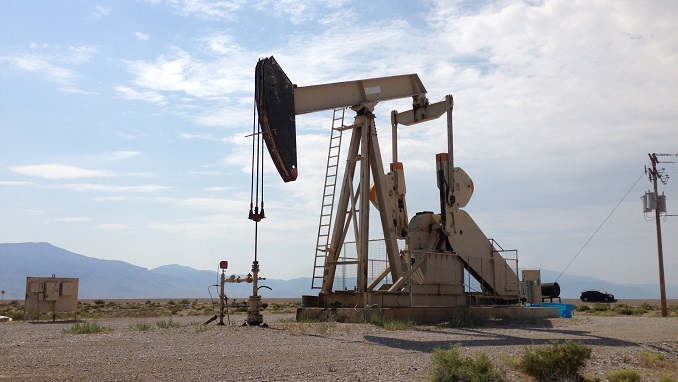 U.S. shale oil output is set to surge over the next five years stealing market share from OPEC producers and moving the country, once the world's top oil importer, closer to self-sufficiency, the International Energy Agency (IEA) said on Monday.
A landmark deal in 2017 between OPEC and other oil producers including Russia to curb output and reduce global oversupply materially improved the outlook for other producers as oil prices rose sharply throughout the year, the IEA said, according to CNBC.
As a result, U.S. oil output has resumed sharp growth over the past year and is expected to rise by 2.7 million barrels per day (bpd) to 12.1 million bpd by 2023, as growth from shale fields more than offsets declines in conventional supply.
Natural gas liquids will add another 1 million bpd to reach 4.7 million bpd by 2023.
With total U.S. liquids production set to reach nearly 17 million bpd in 2023, up from 13.2 million in 2017, the United States will be by far the world's top oil liquids producer.
"The United States is set to put its stamp on global oil markets for the next five years," Fatih Birol, the IEA's executive director, said in a medium-term market outlook.
Oil production growth from the U.S., Brazil, Canada and Norway will more than meet global oil demand growth through 2020, the IEA said, adding that more investment would be needed to boost output after that.
Non-OPEC production is set to rise by 5.2 million bpd by 2023 to 63.3 million bpd with the United States alone accounting for nearly 60 percent of global supply growth.
Meanwhile, a new study by consultancy Wood Mackenzie said that rising U.S. shale oil production will overwhelm the nation's refining capacity, with three-quarters of the additional oil produced in the United States by 2023 shipped to Europe and Asia, Reuters reported.
The research points to the continued impact of U.S. shale on global markets and the mismatch between domestic refining capacity and rising crude output. The oil could bottleneck at U.S. Gulf Coast ports unless new infrastructure is built, researchers said.
U.S. refineries will absorb between 900,000 barrels per day (bpd) and 1 million bpd of the expected 4 million bpd of additional production to emerge from U.S. oil fields, Wood Mackenzie said in the study released on Monday.