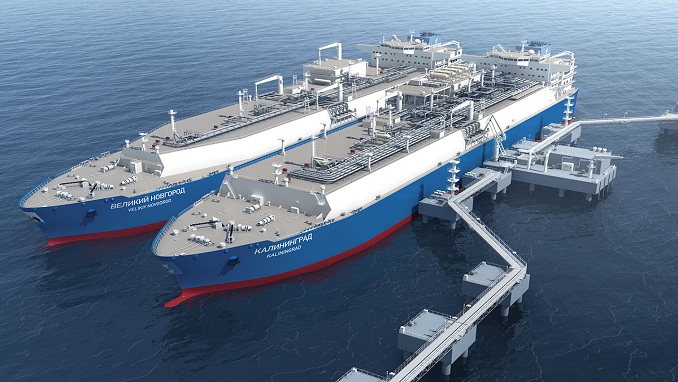 Russian independent gas producer Novatek said on Tuesday that the U.S. Treasury has lifted restrictions on Chinese companies operating tanker lines to transport liquefied natural gas (LNG) for Russia's Yamal LNG project, Vedomosti reported.
"The joint venture that owns a number of specialized Arc7 icebreaker vessels serving the Novatek-operated Yamal LNG plant in northern Russia is no longer subject to U.S. sanctions," Novatek said.
Earlier this month, The U.S. government imposed the measures on two subsidiaries of COSCO — COSCO Shipping Tanker (Dalian) Co. and COSCO Shipping Tanker (Dalian) Seaman & Ship Management Co. — for allegedly trading oil with Iran.
The tankers, Novatek said, were conducting LNG shipments for the company's flagship 16.5 million mt/year Yamal LNG project "in the normal course of business".
The four operational tankers are: the Eduard Toll; Rudolf Samoylovich; Nikolay Yevgenov; and the Vladimir Voronin. The CLNG/Teekay LNG joint venture also owns two LNG icebreakers that have yet to join the Yamal LNG fleet — the Georgiy Ushakov and Yakov Gakkel.
Teekay confirmed later Tuesday that the venture had been freed from sanctions after a COSCO ownership restructuring on "arms-length terms".
This, it said, resulted in Teekay's joint venture partner, CLNG, no longer being classified as a "Blocked Person". "Accordingly, Teekay LNG's 50/50 joint venture with CLNG, which owns four on-the-water Arc7 LNG carriers and two Arc7 LNG carrier newbuildings, is also no longer classified as a 'Blocked Person'," it said.