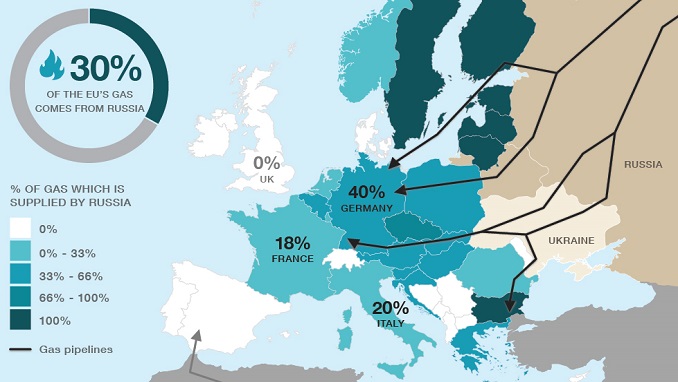 The planned Nord Stream 2 gas pipeline between Russia and Germany is seen by the United States as a threat to Europe's energy security, U.S. Secretary of State Rex Tillerson said on Saturday, Reuters reported.
Poland, Ukraine and the Baltic states have expressed fears that the pipeline would increase Europe's dependence on Russian gas and provide the Russian government with billions of dollars of additional revenue to finance a further military build-up along the EU's borders.
"Like Poland, the U.S. opposes the Nord Stream 2 pipeline. We see it as undermining Europe's overall energy security and stability," Tillerson said at a joint news conference with the Polish foreign minister in Warsaw. "Our opposition is driven by our mutual strategic interests," he said.
Sanctions were already imposed against Russian companies over Moscow's involvement in the Ukraine crisis, and foreign companies investing in or helping Russian energy exploration.
Poland, an EU member since 2004, sees Russia as its biggest potential threat, especially since Moscow annexed the Crimean peninsula from neighboring Ukraine in 2014. Russia is also engaged in the long civil war in Syria, which has killed hundreds of thousands of people, driven millions from their homes and fueled a refugee crisis across the EU.
Nordic nations have already voiced security concerns over the pipeline being laid near their shores under the Baltic.
But Germany and Austria have focused more on the commercial benefits of having more cheap gas, arguing there could be little harm from an additional pipe.
"Any additional gas infrastructure can contribute to increased supply security in Europe," Germany's economy ministry spokesman said, adding Berlin's stance was that Nord Stream 2 was a commercial venture that must comply with relevant laws.
German energy groups Uniper and Wintershall, Austria's OMV, Anglo-Dutch group Shell and France's Engie have all invested in the 1,225-kilometer pipeline, which is to pump more Russian gas.