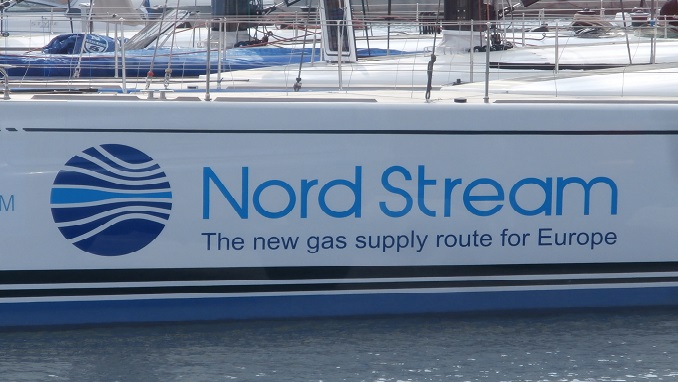 Ukrainian officials are eagerly trying to get the Nord Stream 2 underwater gas pipeline, which would bring Russian gas to northern Europe and bypassing traditional overland routes that run through Ukraine, cancelled, Caspian News informed.
Nord Stream 2 AG, a subsidiary of Russia's Gazprom, now has all the required permits to pursue the project, with Denmark – the last hold out in issuing permits – having recently given the green light.
Speaking in an interview with Russian TV broadcast 360, Yana Toom, a member of the European Parliament from Estonia, said the Ukrainian government's appeals to halt the construction of the Nord Stream 2 gas pipeline have no chance and are politically colored.
"The fight against Nord Stream 2 is strange," said the parliamentarian on Tuesday, according to RIA Novosti. "Denmark has already agreed on it [Nord Stream 2]. Against whom should be fought? That is not clear."
"The appeal of the Ukrainian side is politically motivated. In practical way, I don't see how to stop the gas pipeline," Toom said.
The twin lines run along the bottom of the Baltic Sea and traverse the territorial waters of Russia, Finland, Sweden, Germany and Denmark. All but Denmark had approved until recently.
Earlier this week the prime minister of Ukraine, Oleksiy Honcharuk, urged Estonia's foreign minister, Urmas Reinsalu, to ramp up opposition to the Nord Stream 2 project by taking action with EU and NATO member states. While the minister was sympathetic, he recognized that doing so would be cumbersome, especially given Germany's strong support for a project that will bring more resources to energy-starved Europe.
What is already a strained bilateral relationship between Russia and Ukraine has only worsened, when the Danish Energy Agency finally issued a permit for the construction of the portion of Nord Stream 2 that passes through the Danish exclusive economic zone. Officials in Kyiv have been vehemently opposed to the construction of the 1,200 kilometers (746 miles) pipeline that ultimately means the Ukrainian government will no longer collect transit fees from Russian gas exported to Europe.
Officials from the United States have also lobbied against Nord Stream 2, fearing that the project will significantly increase European dependence on Russia for its energy needs. At the same time, Washington has been pushing officials in Europe to abandon the project and instead purchase American liquefied natural gas as an alternative.
"Our concerns have been regularly expressed," said Secretary of State Mike Pompeo on Tuesday ahead of a visit to Germany, according to Voice of America. "We see this as a tool through which Russia seeks to use energy to advance Russia's geopolitical agenda."
But Germany, Europe's largest natural gas consumer, has repeatedly defended the Nord Stream 2 project as a purely economic venture.
Nord Stream 2 is designed to deliver 55 billion cubic meters of Russian natural gas from Ust-Luga in Russia, near the border with Estonia, to Greifswald in northern Germany through two lines laid parallel to one another, as an alternative to the Soviet-era overland route that passes through Ukraine. The $11 billion project is backed by five European companies, namely Austria's OMV, the Anglo-Dutch company Shell, France's Engie and Germany's Uniper and Wintershall.