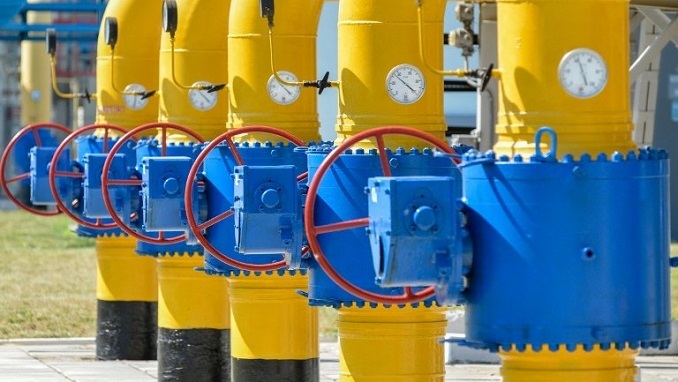 Ukraine has the capacity to expand gas production and needs to achieve gas independence from Russia, according to Herman Galushchenko, the director of Ukraine's Ministry of Energy. According to the ministry, the authorities aim to establish a gas hub in the nation, Kommersant writes.
Mr. Galushchenko said during a lecture at the Ukrainian Gas Investment Congress that Russia is using gas "as a weapon, not as a commodity." He believes that Ukraine has the potential to enhance its gas output. The minister said that the nation has a dependable gas transmission infrastructure and a clear knowledge of what has to be done "to guarantee both Ukraine's and continental Europe's energy security."
"We must achieve a point when we will no longer be dependent on Russian gas and will be able to completely meet consumption requirements at the cost of our own production," said German Galushchenko, as cited by the Ministry of Energy's press office.
According to Maxim Nemchinov, deputy director of the department, one of Ukraine's strategic objectives is to establish a gas hub on its territory. He said that the government are committed to boost domestic gas production while decreasing consumption.
"The market regulations in place in Ukraine are completely compatible with those in place in Europe." Virtual import and export are not an issue. "A gas hub would really assist supply the whole area with consistent access to natural gas supplies," stated the deputy minister.
The CEO of Naftogaz said that Ukraine would have adequate gas for the next winter even if non-residents withdraw their reserves. According to the Ukrainian GTS Operator, the transit of Russian gas via Ukraine fell by 17.2 percent in the first nine months of 2021. Russian President Vladimir Putin said that paying a punishment to Ukraine and increasing the amount of gas deliveries to Europe would be more lucrative for Gazprom, but he instructed the firm not to do so.